Energy Risk Management Software
Leverage the power of our energy risk management software to elevate your compliance with operational standards.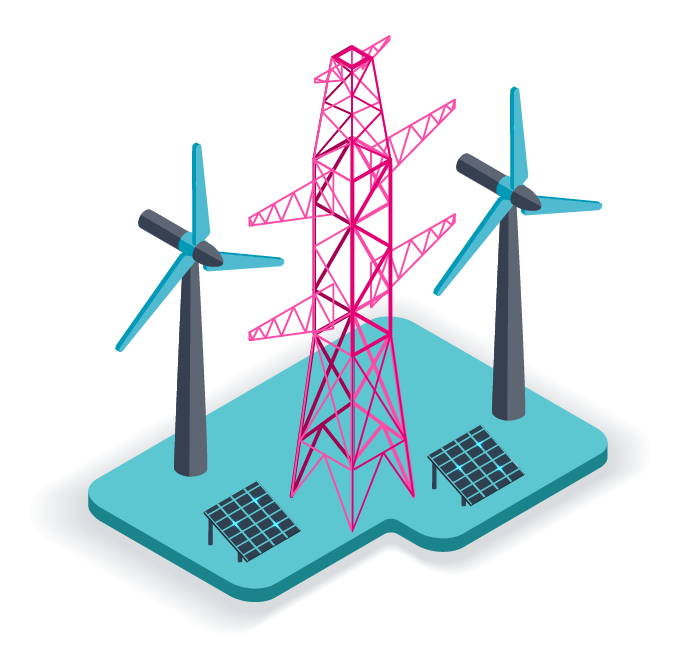 With clients all over the world, we understand the bespoke needs of the energy industry and the challenges it faces. Our energy risk software solutions help petrochemical, E&P firms, and downstream companies to streamline business-critical processes and provide control and visibility of business risks. In the fast-moving and dynamic energy sector, maintaining safety, security, quality and compliance are essential daily activities that need to be managed effectively.
How can we support the energy industry's specific needs?
Protect reputation and brand
Avoid penalties and damage to your brand's reputation.
Real-time reporting
Real-time reporting and visibility of operational risk, quality and safety.
Identify potential issues
Anticipate and prevent problems and issues from the outset.
Ensure regulatory compliance
Continue to be up to date and compliant with standards and regulations.
Improved operational performance
Substantially improve operational performance and efficiency of your business.
"Q-Pulse, for us, is a coherent toolset for conducting and measuring compliance across our sites in the UK."
Alan Cassels, Quality Service Manager
Thales Group
Energy risk management software that allows your business to run productively in a safe environment.
Satisfy your regulators by ensuring that the following standards are met across your organisation:
ISO 9001
Gain ISO 9001 certification and ensure standardised levels of quality are applied.
ISO 14001
Gain ISO 14001 certification and ensure standardised levels of environmental management are maintained.
OHSAS 18001
Gain OHSAS 18001 certification by ensuring general health and safety regulations are met.
ISO/TS 29001:2010
Gain ISO/TS 29001:2010 certification by ensuring regulatory compliance in the petroleum, petrochemical or natural gas industry.
ISO 27001
Become ISO 27001 certified by ensuring information security compliance is met.
ISO 31000
Gain ISO 31000 certification and ensure standardised risk management precautions are applied.
Quality Management
Make informed decisions
Understand your organisation from top to bottom by transforming your quality management system (QMS) into a source of intelligence with Q-Pulse.
Slice, share and analyse the data that matters to unlock insight and foster smart decision-making for your business' long-term goals.
Health & Safety Management
Prioritise incident reporting
Manage Health & Safety processes with Q-Pulse and ensure the safety of your employees.
Q-Pulse allows you to build bespoke forms and workflows to manage accidents from the outset. This allows you to be proactive by containing incidents as and when they occur.
Oil and Gas Legislation
Adhere to compliance obligations
Cut down the time, effort and cost in finding, translating and interpreting compliance obligations with Q-Pulse Law.
Keep up to date with all energy related legislation including ISO:9001, ISO 14000, OHSAS 18001, ISO/TS 29001:2010, ISO 27001 and ISO 31000 with a single, integrated system. Identify any gaps you may have with our checklists and work through any required tasks to ensure you are fully compliant on a regional, national or international level.
Document Creation and Editing
Manage industry related documents
Manage all your documents with PleaseReview.
Ensure that all your documents including policies and procedures are co-authored and reviewed effectively. PleaseReview allows you and your colleagues to collaborate through the entirety of a document lifecycle to ensure it is fully compliant.
Dubai Natural Gas Company Ltd introduce streamlined document control with Q-Pulse
"It's not just overall document management that Q-Pulse has had a positive effect on. The modules within the product – such as Audit, Assets, Customers and People – have allowed Dugas to manage the business electronically."
Download case study