Healthcare quality management software
Our healthcare quality management software puts your patient first by improving quality, innovation, productivity and performance.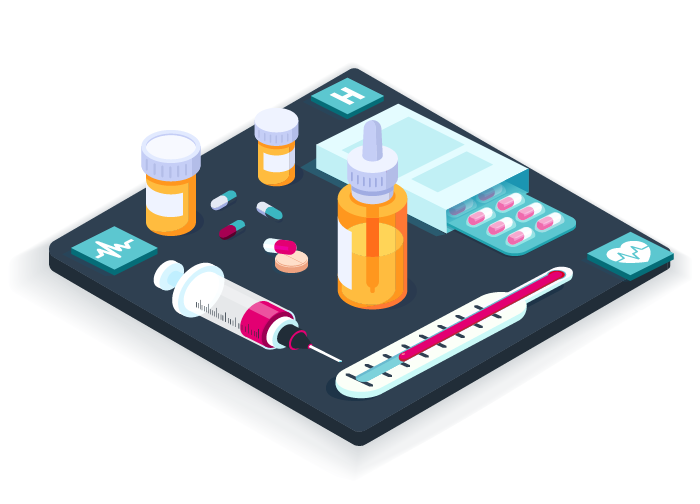 Drive operational efficiency and consistent ways of working
Ideagen provides quality management software for healthcare organisations across the globe including 75% of the UK National Health Service (NHS), to manage quality, safety and compliance while improving patient care outcomes and clinical efficiency.
Organisations such as the NHS, Nuffield Health and Spire Healthcare use, Q-Pulse, our quality management software, to identify and action emerging risks, demonstrate control over their processes to comply with regulations and standards, whilst automating time-consuming tasks.
Drive operational efficiency and consistent ways of working
Enhance confidence and reliability
Improve processes and outputs by ensuring everyone is working to the latest version of SOPs and work instructions.
Demonstrate evidence-based decisions
Make decisions that are based on quality data and support them with a complete audit trail.
Establish reliable results
Guarantee credible results by analysing quality process activities and pinpoint emerging risks.
Improve policy management procedures
Ensure the right information is accessible throughout the organisation.
Improve quality and patient safety
Continually improve safety by developing and encouraging adherence to best practice.
"With Q-Pulse we can meet our external and internal reporting requirements in about a third of the time that it would take us if we did not have the direct link to the NPSA."
Karen Postlethwaite, Clinical Governance Manager
NHS Trust
Satisfy your regulators and ensure only the latest SOPs are followed
ISO 9001
Gain ISO 9001 certification and ensure standardised levels of quality are applied throughout your organisation.
FDA
Ensure you meet the FDA standards for safe and effective products.
MHRA
Feel confident that you comply to the latest MHRA standards for all medicines and medical devices.
GxP
Demonstrate the safety of pharmaceutical products and validate their adherence to GxP regulations.
Quality management system
Having a robust quality management system (QMS) is critical in the healthcare industry to ensure quality of care and patient safety.
Over the last few decades, quality has moved beyond helping organisations comply with regulations and standards to helping them improve. In doing so, it's now supporting a broader shift in the healthcare industry towards making the best use of data to improve processes, prevent undesirable events and strengthen reputation.
EHS management
EHS software helps you to achieve regulatory compliance and manage risks while increasing operational performance. It helps you to surface, analyse and report Environmental, Health and Safety (EHS) data and create a culture of reporting and accountability.
Training and competence management
Ideagen Academy is our state-of-the-art training software provides a stimulating variety of interactive demos, activities and assessments that encourages your employees to become self-sufficient learners, saving your organisation valuable time and money.
Issues reporting and management
Our incident management software solutions are the next generation for incident reporting in healthcare, creating and improving a culture of reporting and shared learning. To gain invaluable insights and to make informed decisions, organisations require accurate and up-to-date information.