Quality control and inspection report software
Meet the requirements of customers and industry standards by capturing design requirements and creating inspection reports throughout the production process.
Request a demo
Talk to a member of our friendly team to discuss your unique requirements.
By entering my email address above, I consent to receiving electronic messages from Ideagen regarding information about their products and services. I understand that I may unsubscribe at any time.

As we're a lean organisation, the aim was to reduce time but also to make the overall process easy to control, which the software package has delivered on.
Capture product requirements, collate documentation and advance product quality
Ideagen offers a range of inspection planning software that ensures quality control is at the forefront of your product quality management. Complementing quality assurance planning, you can ensure product parts are consistently made and verified to the specifications outlined by your customers.
What solution is relevant to you?
The role of technology in driving developments in manufacturing
Find out how artificial intelligence, 5G and cloud technology have become increasingly identified as the future for the manufacturing industry.
Customers using our solution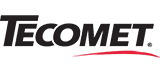 Case study
Silcoms implement a centralised product management system with Q-Pulse Product Management
Read case study

Case study
Q-Pulse PPAP helps Tecomet reduce production part approval process by 80%
Read case study
Expand your Quality knowledge with featured resources