pladis, the global snacks leader, launches Ideagen's software for global SQSE operations
Thursday, November 8, 2018
The owner of McVities will implement Ideagen's Coruson software for its safety, quality, security and environmental responsibilities
pladis, owner of snacking brands such as McVitie's is to launch a new software system to enhance its global safety, quality, security and environmental (SQSE) operations.
The global snacks leader will replace a series of current legacy systems with Ideagen's Coruson software as it looks to streamline several operational processes.
Coruson will become the company's single system for SQSE, helping pladis enhance quality, speed of manufacturing and distribution as well as the safety and security of its 26,000 staff globally.
Ideagen's software will also boost compliance across the pladis' network, ensuring the company can easily meet requirements of external certification bodies such as the BRC, ISO and GSFI.
Denis Treacy, Chief Safety, Quality, Security & Environment Officer for pladis, said: "My team operate across areas of health and safety, product quality, food safety, security and environment. We are there to ensure that we protect our consumers, our employees and the environment and the foot print that we leave.
"As we are a global business operating across continents, time zones, languages and cultures, in order for us to bring all of this together into a cohesive, agile and reactive process we need an integrated management system in the form of Ideagen's Coruson."
pladis is headquartered in Hayes, near London, and has 34 factories in 13 countries with a potential reach to over four billion consumers globally.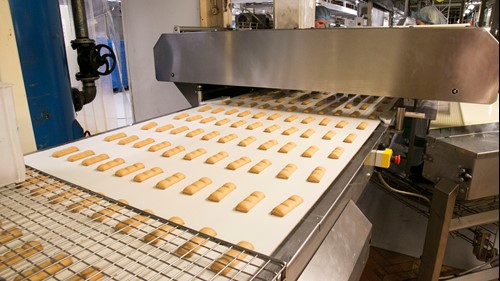 Ryan Fever, Safety, Quality, Security and Environment Lead, said: "For our larger brands, such as McVities and GODIVA where we distribute into the chocolate aisles of supermarkets and convenience outlets, the business strategy is enabling these brands to grow globally and that means Coruson is perfect for us because it's a global system that is going to be used across all of our sites and all of our regions. It will allow us to apply and operate to the same global, quality standards across the business.
"One of the main benefits of the Coruson system will be that everyone can access the same data and information, while all of our documents are in the same place. This means it will be a lot quicker, easier and slicker for our factories to show evidence of being audited both internally and externally."
Ideagen is a UK-headquartered, global technology company that provides software and services to organisations operating within highly regulated industries such as aviation, banking and finance, life science, healthcare and manufacturing. Its main operational premises are spread throughout the UK, EU, US, Middle East and SE Asia.
The company counts more than 4,700 customers globally including many well-known, global brands such as British Airways, Aggreko, BAE, Ryanair, US Navy, KLM, BBVA, Bank of New York, Commerzbank, Meggitt, Heineken, Johnson Matthey, Haeco Group and European Central Bank.
Watch Ideagen's video of its project with pladis here.