5 top qualities of a regulatory leader
12 September 2022
What does it take to become a successful regulatory leader? Becoming a successful regulatory leader can involve a lot of unknown factors and risks, as the career path involves leading teams through uncertain and challenging times. To be a leader in this field, it is important to have a desire to progress one's business and support teams through both changes in regulations and the implementation of new policies.

Successful regulatory leaders form the foundations of many industries, offering valuable knowledge and leadership within their field, all whilst implementing policies to guide and transform the way their business can carry out their work. It is expected that they are a knowledgeable expert who paves the way for those who research and develop in their chosen field, all while making the most of technologies and resources available to them.

The core values that these regulatory leaders have will typically reflect their professional beliefs along with the business that they stand for. But what about their qualities? There are a wide range of desired qualities for a regulatory leader based on the industry they are in and the type of business they work for. We have listed the 5 top qualities of a regulatory leader below:
1. Varied knowledge
As they say, knowledge is power. It is impossible to know everything but regulatory leaders who continue to stay up to date with the latest information and publications in their field can contribute to better informed decisions on behalf of their teams and business in addition to further contributing to their industry when that knowledge is passed on.
2. Keen to develop
When implementing policies and regulations, ensuring the business and various teams are kept up to date with the relevant policies and regulations is just as important. Which is why when a regulatory leader develops their knowledge and skills professionally, this has a positive knock-on effect on the business and wider team. This can lead to newer, more efficient processes and industry leading standards, offering the business a competitive edge.
3. Organizational skills
Organizational skills and efficiency go hand in hand when it comes to being a regulatory leader. It is important to be organized on a personal and wider business level, whether managing day-to-day tasks or planning business critical strategies and decisions. This can lead to tasks being carried out efficiently, increased productivity and improved collaboration between teams. A successful regulatory leader will look to explore new software tools to develop the business and collaborate more efficiently with others, leading to increased productivity and streamlined processes.
4. Communication skills
Implementing new and up to date policies will pave the way for business development. This change requires a regulatory leader to communicate well with various teams throughout the business, ensuring that policies and regulations are understood by all teams and future audits are carried out successfully.
5. Critical thinking skills
Keeping up to date with industry regulations, and the implications they will have for the business, can be a tricky task, especially with frequent audits and document reviews taking place. Which is why, along with having organizational skills, a regulatory leader should be able to review decisions and the implications they can have on the business.
So, how can we support regulatory leaders?

Documentation review and implementation is at the heart of Pharmaceutical, Medical Device and Clinical Research organisations in Australia and for regulatory leaders in these fields. Yet document review practices in these industries are often complex, time-consuming and frustrating.

Enhancing the value and efficiency of document reviews by using software that automates laborious and time-consuming tasks can offer an excellent return on investment, providing teams with the opportunity to not only produce higher quality documents in a shorter timescale, but also achieve considerable time (and therefore cost) savings for all involved in the document review process.

Ideagen PleaseReview offers real-time document review, co-authoring and redaction for highly regulated industries and is proven to streamline review times by 65% and cut costs by 35% with a perfect audit trail. It provides regulatory leaders with a proven, cost-effective solution for structured document reviews.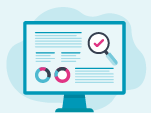 Discover more about PleaseReview
See how it has already influenced a range of industries and how it can aid regulatory leaders within Australia and New Zealand's highly regulated industries by reading our e-book.
Download e-book