Quality management software
Take control of your organisation's data with effortless analysis, using one simple quality management software solution.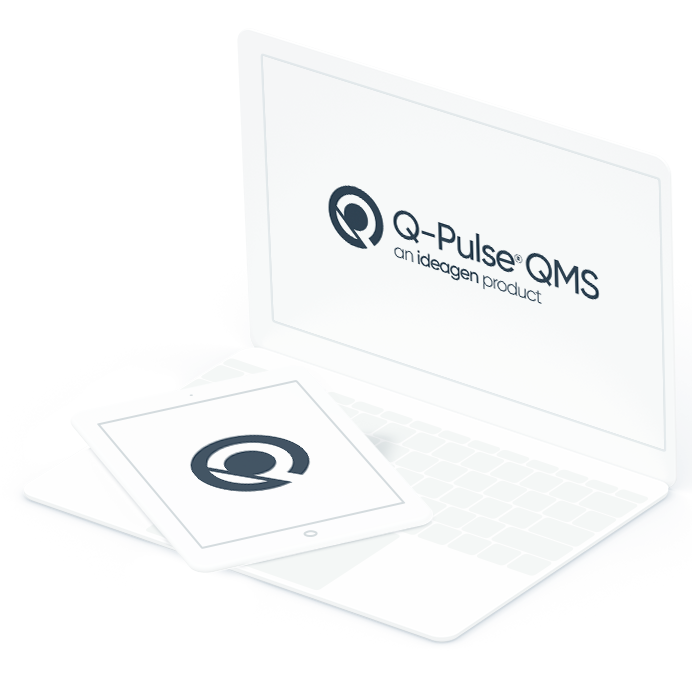 Benefits of Q-Pulse QMS
What benefits does Q Pulse QMS bring my business?
Identify emerging risks and opportunities
Take action quickly and confidently by linking data sources from different modules into powerful dashboards.
Comply with regulations and standards
Show that you are controlling your processes and verifying their effectiveness with a single integrated quality management system.
Improve organisational performance
Reduce time, effort and cost by standardising and automating your processes in order to improve effectiveness and efficiency.
Q-Pulse QMS modules
All the quality management tools you need to safeguard what's important
Q-Pulse QMS is comprised of 3 core modules which form the essential functions of a quality management system. Optional Add-on modules provide increased functionality and allow you to tailor your system to your specific business requirements.
Core
Audit
Manage your audit schedule and conduct audits with ease.
Core
CA/PA
Strong internal controls for preventive and corrective actions.
Core
Documents
Standardise and automate your document control process.
ADD-ON
Assets
Protect your assets and help ensure business continuity.
ADD-ON
Customers
Thoroughly manage and resolve customer complaints.
ADD-ON
Data
Gather data to monitor, measure and analyse your performance in real-time.
ADD-ON
Law
Identify and evaluate the status of your legislation and compliance requirements.
ADD-ON
Risk
Create accountability and strengthen business assurance.
ADD-ON
Suppliers
Manage all vendor related compliance data for ISO and other standards.
ADD-ON
Training & competence
Ensure competency and consolidate training and development records.
Q-Pulse QMS Editions
Pre-packaged QHSE software editions
Q-Pulse QMS edition bundles provide you with everything you need to get started with a QMS. Using years of experience, data and customer feedback, we've been able to create tailor-made editions of Q-Pulse QMS that contain the features we know you'll need for specific business processes or industries.
Edition
Construction
Q-Pulse core essentials
Construction add-ons
Edition
Food & drink
Q-Pulse core essentials
Food & drink add-ons
Edition
Healthcare
Q-Pulse core essentials
Healthcare add-ons
Edition
Life science
Q-Pulse core essentials
Life science add-ons
Edition
Manufacturing
Q-Pulse core essentials
Manufacturing add-ons
Read Case Study
"Q-Pulse means that everything we require is in one system and for document management and control that is excellent. We no longer need to check if the correct processes are being followed or the most up-to-date documentation is being used as the system does that for us."
Norman Elliott, Compliance Manager
Whyte & Mackay
Q-Pulse QMS features
A modern and functionally complete QMS software solution
Mobile apps
Complete audits, submit reports and access your important documents on the go.
Comprehensive APIs
Integrate your business processes by linking data from 3rd-party applications and provide key information to users of other systems.
Powerful dashboards
Understand your organisation like never before with an at-a-glance overview of all your key quality and safety data.
Intuitive UX
Perform traditionally complex tasks quickly and easily with a simple and intuitive user interface.