Quality management software
Connect your business and embed unshakeable quality with Q-Pulse QMS, our powerful quality management software.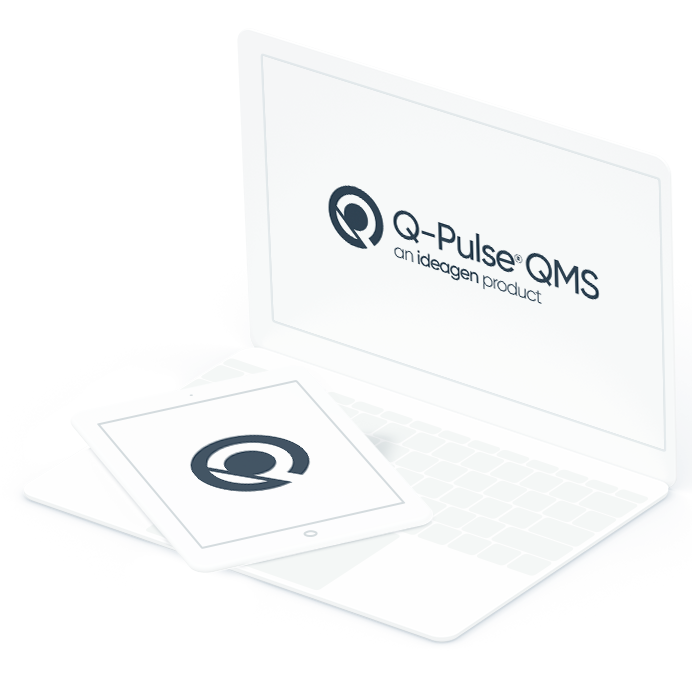 Overview
What is quality management software?
Quality management software is a comprehensive digital system which supports all aspects of an organisation's quality management. It is made up of a number of different modules, each one enabling you to carry out a specific type of activity, from document management to corrective and preventative actions.
Request a demo
Benefits
What benefits does Q-Pulse bring to my business?
Know your organisation inside and out
Transform your QMS from reactive repository to competitive weapon. Apply unprecedented intelligence and insight for the most complete picture of your organisation.
Take decisive action to create success
Act quickly and confidently to exploit opportunity. Grow your business, unlock new markets and secure new quality standards with smart data-driven decision-making.
Create a culture of quality
Make quality and compliance the responsibility of everybody. Align your entire business around world class processes that satisfy your customers and regulators.
Identify emerging risks and opportunities
Take action quickly and confidently, guided by a single source of truth housing all your quality information.
Trusted by highly regulated industries around the world
Modules
All the quality management tools you need
Q-Pulse comprises 3 core software modules which give you the backbone of a robust and functional quality management system. Additional modules provide deeper, targeted support of other areas of your business operation, from training to risk.
Risks
Take control of the risks that face your business. Categorise, assess, apply treatments and turn risk into opportunity.
Training & competence
Guarantee and prove you have the competent, developed workforce you need. Record training, build competency matrices and test understanding.
Assets & equipment
Protect your business assets and equipment. Record your physical assets, schedule calibrations and keep your business healthy.
Interested parties
Make your third-party relationships even stronger with targeted control. Assess suppliers, share information with key customers and map your entire supply chain for complete control.
Law
Keep on top of your legislative requirements with our expert support and analysis to ensure you're always compliant.
Compliance
Q-Pulse helps you meet the major ISO standards including:
ISO 9001
The standard for quality management criteria- relevant for all types of organisations.
ISO 45001
Manage occupational health and safety to prevent accidents and work-related illnesses.
ISO 14001
This provides guidelines for an environmental management system for all sectors.
ISO 29001
Manage quality within petroleum, petrochemical and natural gas industries.
ISO 27001
Establish an information security management system to protect information assets.
ISO 31000
Guidance on an effective risk management system, universally applicable to all organisations.
ISO 22000
Implement an effective food safety management system and protect consumer safety.
ISO 22301
Implement a system for managing business continuity to mitigate and recover from disruption.
ISO 50001
The standard for effectively managing energy and minimising environmental impact.
ISO 13485
Quality management system requirements tailored for the medical devices industry.
Features
A modern and functionally complete QMS software solution
Intuitive UX
Make complex tasks simple and get your entire business involved with quality with a clean, flat and intuitive user interface.
Powerful workflows
Map any kind of business process, from document approval to CAPA close-out, and push actions to designated personnel with bespoke workflows.
Complete traceability
Every system action is audit-trailed and time-stamped for airtight compliance and complete traceability.
Single source of truth
Q-Pulse connects your entire business to the quality agenda. Standardised, centralised, reliable information keeps everyone on the same page.