Watch now
Fill in your details to watch the webinar.
Singapore IACG – Driving Cultural Transformation across Compliance
Watch our on-demand webinar now, Singapore IACG – Driving Cultural Transformation across Compliance to hear our panellists share their views on the implications of MAS' imminent accountability guidelines and the rising demand for RegTech solutions that can be embedded into the fabric of an organization.
Nizam Ismail shares his insight into the evolving regulatory landscape and the need for RegTech solutions in driving meaningful data analysis. Oonagh Van den Berg, award-winning compliance officer, provides insight on the efficacy of financial regulations. Marc Anley who is a specialist in the Financial Services Industry,  joins us to touch on his experience in advising clients on risk and regulatory matters including integrated financial crime risk management and effective governance structures. Gordon McKeown, Head of Compliance at Ideagen, discusses his experience in implementing RegTech solutions in the UK and their effectiveness in deterring malpractice. Internationally renowned GRC analyst Michael Rasmussen completes the panel as moderator. 
Marc Anley
SEA Leader, Forensic and Analytics
Deloitte
Marc is the SEA Leader for the Forensic and Analytics practice.
Marc specialises in the Financial Services Industry and is experienced in advising clients on risk and regulatory matters including integrated financial crime risk management and effective governance structures. He has worked extensively on financial crime related projects including large anti-money laundering and financial crime reviews. More recently, Marc has been engaged in the campaign between Deloitte South Africa and SEA to fight against financial crime in wildlife trafficking.
Michael Rasmussen
Internationally Renowned GRC Analyst
GRC 20/20 Research LLC
Michael Rasmussen is an internationally recognized pundit on governance, risk management, and compliance (GRC) – with specific expertise on the topics of enterprise GRC, GRC technology, corporate compliance, and policy management. With 27+ years of experience, Michael helps organizations improve GRC processes, design and implement GRC architecture, and select technologies that are effective, efficient, and agile. He is a sought-after keynote speaker, author, and advisor and is noted as the "Father of GRC" — being the first to define and model the GRC market in February 2002 while at Forrester.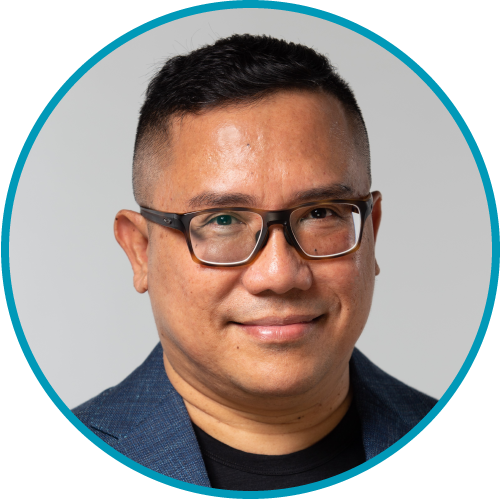 Nizam Ismail
CEO & Founder
Ethikom Consultancy
Nizam Ismail is CEO and Founder of Ethikom Consultancy, a compliance-focused business consultancy, which works with financial institutions and FinTech firms globally.
He was formerly a Partner and Head of Financial Services in a law firm, and Co-Founder of a compliance consultancy in Southeast Asia.
Nizam draws upon his previous regulatory experience as Head of the Market Conduct Policy Division of the Monetary Authority of Singapore, his compliance background as Head of Compliance for Southeast Asia at Lehman Brothers and Morgan Stanley, and his legal background as Deputy Public Prosecutor/State Counsel at the Commercial Affairs Department and Senior Legal Counsel at Citigroup, to assist global financial institutions, FinTech firms and corporate clients with various regulatory compliance issues.
Nizam is also a Fellow at the Singapore University of Social Studies. He is also Chairman of theRegulatory and Compliance Sub-Committee of the Blockchain Association of Singapore.
Nizam is recognised as athought leader in the regulatory compliance space and speaks regularly at international events and webinars.
Oonagh van den Berg
Managing Director & Founder
Raw Compliance And Virtual Risk Solutions
Oonagh is an industry award-winning passionate, entrepreneurial, and innovative Compliance Officer based in Hong Kong, with over 19 years of experience in law and regulation, and mother of two.
She is recognised as a global industry leader in promoting innovation in compliance and access to affordable quality compliance training. She is the founder and driving force behind the global compliance social enterprise RAW Compliance, which encourages innovation and knowledge sharing to drive innovation and improve compliance culture.
She has worked across the industry in various compliance roles at Citi Bank, HSBC, Standard Chartered, MUFG, Schroders, JP Morgan, Deutsche Bank and ING. She has worked in public and private side advisory, successfully led regulatory implementation and enforcement action, remediation projects, conducted regulatory audits, and has built compliance control frameworks including for Anti-Money Laundering, Market Abuse and Conflicts of Interest.
Continually evolving to challenge the status quo she has been successfully working to assist regulatory licensing applications and develop innovative, streamlined and agile automated risk frameworks for FinTech and Crypto Compliance firms, through her global consultancy firm Virtual Risk Solutions VRS.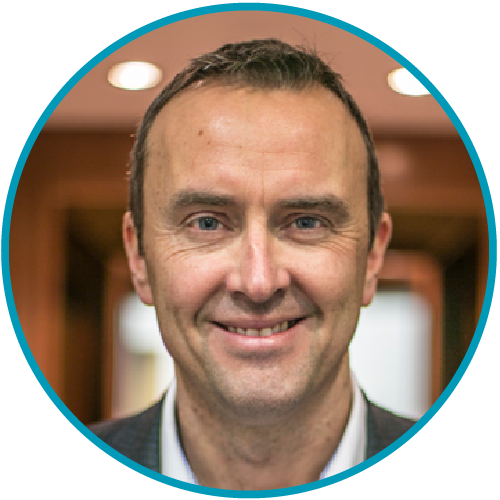 Gordon McKeown
Head of Audit, Risk & Compliance
Ideagen Plc
As a technology professional with over 20 years of experience, Gordon is an expert in the audit, risk and compliance world. Heading up the ARC division at Ideagen, Gordon is responsible for driving product strategy for the company's leading Pentana software solutions.
Available On Demand
Watch our on-demand webinar now