Avion Simulators, a subsidiary of Avion Group, has announced it has successfully achieved certification with ISO 9001:2015 – with help from Ideagen's Q-Pulse software.
Avion Group implemented Q-Pulse earlier this year as it looked to "professionalise" its safety and quality management processes.
The International Organization for Standardization (ISO) 9001:2015 is the most updated standard of its kind and focuses on quality management systems and performance.
By being certified, it ensures that Avion Simulators operates a Quality Management System which complies with the requirements of ISO 9001:2015 for the Design, Production and Service regarding Flight Simulators.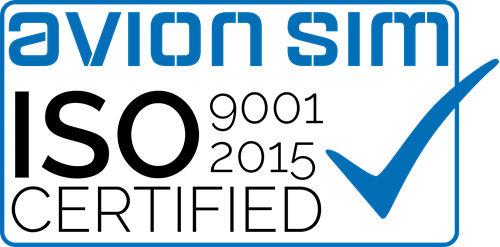 Avion Simulators developed and implemented their quality system in order to continuously improve their overall performance, maintain a high-level of quality and strong customer service and to provide a sound basis for sustainable development initiatives.

Corne Hordijk, Director of Avion Simulators, said: "Avion Simulators decided to work towards ISO 9001 accreditation in order to demonstrate their commitment to provide consistently high-quality products and services to their customers while continuously investing in both technology and development."
Avion Group's services include providing flight training and the construction and operation of flight simulators and simulation centres.
The company is a conglomerate of several organisations, with its head office based at Nieuw-Vennep, near Amsterdam which is also the site of its simulator development company. The Group also has a simulator centre in Malta.

It serves an international customer base including Airbus and Boeing with flight simulation products and pilot training and announced it would be working with Ideagen in June this year.
Q-Pulse replaced a legacy system to provide crucial aspects of quality and safety tasks such as auditing, reporting and document management.
Speaking at the time, Marco Brandes, Avion Group's Group Safety and Compliance Manager, said: "The goals of this project is to work in a professional way on our safety management and to facilitate an ISO:9001 programme for our Avion simulators.
"Q-Pulse will allow us to do that as it will enable us to introduce an integrated approach and bring several management systems across our subsidiaries under the one umbrella. A single, familiar process for our operations, whether it's from the simulator side of the business or the training side."
Ideagen is a global software firm with operations in the UK, the European Union, the United States, Middle East and Southeast Asia.
It is a market leader and innovator in providing aviation safety, quality, risk and performance management software solutions and has more than 300 aviation clients globally including British Airways, Ryanair, Thomas Cook and Emirates. The company also enjoys close partnerships and associations with the likes of the Flight Safety Foundation and IATA.