Ideagen Kicks Off New Decade with Strong H1 Results and Positive Growth Predictions
Wednesday, January 22, 2020

The UK-based global software firm today unveiled its unaudited interim results for the six months to 31st October 2019
Highlights include;
Adjusted EBITDA** on an IFRS16 basis grew 38% to £8.0 million (H1 2018: £5.8 million on an IAS17 basis)

Adjusted EBITDA** on a like for like IAS17 basis (note 2) grew 30% to £7.5 million (H1 2018: £5.8 million).

Adjusted diluted EPS*** increased by 17% to 2.31pence (H1 2018:1.98pence)
30% rise in revenues to £27.3m (£21m in H1 2018)
Recurring revenues represented 74% of total revenue (67% in H1 2018)
Annual Recurring Revenue book (ARR) was up 20% at approximately £43.9 million (£36.4 million at 30 April 2019)

Acquisition-led growth of £3.8 million
Organic growth of £3.7 million – 10% in period (H1: 2018 7%) 20% annualised
48% increase in SaaS bookings (H1 2018: 80%)

Software as a Service (SaaS) bookings increased by 76% to £9.7m (H1 2018: £5.5m)
NOTTINGHAM, UK, JAN 22, 2020 - Ideagen today (Wednesday, January 22nd, 2020) announced a strong performance in the first half of 2019, with both revenue and EBITDA significantly ahead of the same period last year, in line with expectations.
Revenues increased by 30% to £27.3m, recurring revenues represented 74% of total revenue (up from 67% in the same period in 2018) and SaaS (Software as a Service) bookings increased by 76% to £9.7m. This resulted in the business being able to deliver Adjusted PBT of £6m (up 25% from 2018), Adjusted EBITDA up 38% on 2018 to £8m and an increased Adjusted Diluted EPS of 2.31p (up 17% from 2018).
The success in 2019 was driven by both organic revenue growth and a number of acquisitions, including Redland Business Solutions Ltd (which was acquired in June 2019). The acquisition of Optima Diagnostics Ltd (acquired in October 2019) is expected to show a positive impact by the full year results.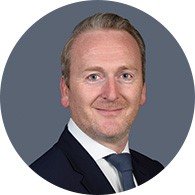 CEO of Ideagen, Ben Dorks, said: "We are pleased to report that we have achieved our objectives this year, significantly increasing the Group's global footprint, particularly in the US, and delivered another year of strong revenue and profit growth, underpinned by excellent cash generation.
"Trading since the year end has remained robust and we continue to see strong demand for our products from new potential customers. The acquisition of Redland has further enhanced the Group's portfolio of products and growing recurring revenues. Furthermore, the repeat business derived from more than 4,000 customers, provides the Board with confidence in the prospects for the Group for the current year and beyond."
Ideagen enjoyed strong momentum in global sales with 273 'new logo' SaaS customer wins and 140 'new logo' on premise customer wins, including major companies such as Oxford Saudia and ExecuJet.
Mr Dorks added: "The Group has a clear and proven strategy to grow the business organically while continuing to identify and acquire businesses that offer strong synergies in terms of product, customers and geographical reach.
"Our markets remain significant and Ideagen is well positioned to deliver on opportunities across our strategic verticals and geographies."
Ideagen develops software that allows businesses in regulated sectors, such as aviation, aerospace & defence, banking, manufacturing and pharmaceuticals, to meet their safety, compliance, audit and risk requirements. Household names, including the International Airlines Group, owners of British Airways and Iberia among others, Heineken and European Central Bank trust Ideagen to provide them with crucial software solutions.
Read the interim results report in its entirety here.
*        Comparison calculated on a pro-forma basis as if acquisitions had been in the Group for the same period in the previous year
**      Before share-based payments and exceptional items
***    Before share-based payments, amortisation of acquisition intangibles and exceptional items     
ENDS
MEDIA CONTACT:
Heather Astbury
PR and Media Relations
Ideagen
+44 (0) 1629 699100
+44 (0) 7340 158049
heather.astbury@ideagen.com
NOTES TO EDITORS:
Ideagen is a UK-headquartered, global technology company quoted on the London Stock Exchange AIM market (Ticker: IDEA.L).
The Group provides software and services to organisations operating within highly regulated industries such as aviation, banking and finance and life science, healthcare and manufacturing with its main operational premises spread throughout the UK, EU, US, Middle East and SE Asia.
With an excellent portfolio of software products including Q-Pulse, Coruson, Pentana Audit, Pentana Performance and PleaseReview, Ideagen helps its clients reduce costs, improve operational efficiency, strengthen compliance and oversight and anticipate and manage every detail of risk.
Currently, more than 4,700 organisations use Ideagen's products including seven of the top 10 UK accounting firms, all of the top aerospace and defence companies and 75% of the world's leading pharmaceutical firms.
Ideagen's diverse and varied customer base includes many well-known, global brands such as British Airways, Aggreko, BAE, Ryanair, US Navy, KLM, BBVA, Bank of New York, Commerzbank, Meggitt, Heineken, Johnson Matthey, Haeco Group and European Central Bank. As well as this, Ideagen counts 180 hospitals across the UK and US amongst its client base.
Ideagen directly employs more than 420 members of staff and touches every continent globally.
What sets Ideagen apart?
Ownership - UK AIM public listed company - Ideagen PLC - IDEA
Accreditations - ISO 9001:2015; 14001 & 27001 certified
Employees - Over 420 employees and a global Partner Network
Customers – 4,000 companies using the Ideagen suite of products globally
Support - Based in the UK, US and Asia, we provide 24/7 support
1993 - Year of formation