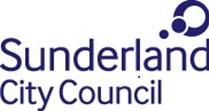 The City of Sunderland local authority will monitor strategic and operational performance indicators and actions through Ideagen's Pentana Performance product
A major UK city council is to ensure its four-year corporate plan remains on track by implementing a software system developed by Ideagen.
Sunderland City Council will monitor and track a series of performance indicators linked to actions, milestones, and accountabilities through Ideagen's Pentana Performance system.
It's Corporate Plan, launched in 2016 and set to end in 2020, is a key element of the Council's overall Performance Management framework.
Pentana Performance will replace a series of manual processes, spreadsheets and access databases, allowing Council staff to electronically manage performance data through a single system, highlight areas of improvement and react quickly to risks.
Kelly Davison-Pullan, Sunderland City Council's Corporate Performance Manager, said: "Ideagen's software will bring with it a host of efficiency benefits enhancing our performance arrangements with regard to accountability and visibility, at a corporate, directorate and service level. Pentana Performance enables a range of employees across the organisation to input local information directly into the system helping us to gather information in an extremely efficient and timely manner replacing more cumbersome methods.
"The new system has saved us time, but more importantly has allowed us to modernise our processes. For example, every Head of Service now has access to their own tailored electronic dashboard where they can filter and drill down to a greater level of detail. These dashboards collectively cover over 1,000 performance indicators.
"The Pentana Performance software has also allowed the Council to introduce paperless performance meetings. We are now able to automate the production of performance information from Pentana Performance which is used at paperless performance clinic meetings between the Chief Executive and individual Executive Directors."
Sunderland City Council is the local authority for the City of Sunderland in Tyne and Wear, England serving a population of over 270,000. It provides the majority of local government services in Sunderland including waste and recycling, health and wellbeing, housing licensing and planning and building control.
Ideagen is a UK-based GRC software company that develops quality, safety, audit, performance and risk management software. The company has more than 3,000 clients globally, a global partner network and major operations across the UK, the European Union, the USA, UAE and Southeast Asia.