Corporate News
Ideagen secures partnership with Hg to support further growth as a regulatory and compliance software leader
08 July 2022
Ideagen, a leader in compliance software for regulated industries, today announces that it has secured an investment from Hg, a leading software and services investor.
Following support from the shareholder meeting on 23 June 2022, Ideagen has today delisted from the London Stock Exchange's Alternative Investment Market.
New partnership with Hg will enable support and capital required to propel future growth, including investments in product, technology, talent and further acquisitions.
Ideagen also announces that Chris Bayne intends to join the Board.
Following a positive shareholder meeting on 23 June 2022, which showed support for Hg's offer for the business, Ideagen has today delisted from on the London Stock Exchange's Alternative Investment Market.
Established in 1993 and headquartered in Nottingham, UK, Ideagen's software helps companies comply with regulation and manage risk. It is a leader in the +$30 billion regulatory and compliance software sector, serving highly regulated industries such as life sciences, healthcare, banking and finance and insurance.
Ben Dorks, Ideagen CEO, said: "We are on an exciting journey of growth and progression, one that continues to deliver solutions to help improve operational efficiency, maintain compliance, manage risk and keep people safe. This new relationship with Hg will give us the ability to accelerate even faster, serve our customers better and scale our business further across the globe."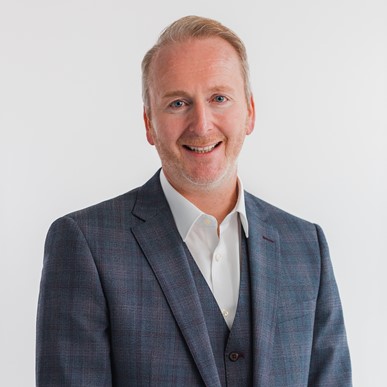 The Ideagen Board selected Hg as a recommended partner due to a strong cultural alignment, as well as recognising Hg's over 20 years' industry leading experience in building and rapidly growing innovative software businesses, including across the legal and regulatory compliance software sector. Ideagen represents Hg's 15th investment in this specific sector, having invested over c.$3 billion of capital to date.
Ideagen is also pleased to announce that Chris Bayne will join the Board. Chris currently serves as CEO on the management team of Access Group, one of the largest UK headquartered software businesses. Chris brings a host of relevant experience within the software sector, having overseen Access Group's uninterrupted and profitable revenue growth for over 15 years.
Christopher Fielding, Joris Van Gool and Jean-Baptiste Brian, Partners at Hg, said: "We are excited to work with Ben and the team. They have been responsible for building a high-quality business that will now have greater flexibility to execute and accelerate longer term growth plans, including investments in product, technology, talent and large scale, accretive acquisitions. We are also delighted to welcome Chris Bayne, a proven leader with a history of significantly scaling UK software businesses alongside Hg.  Together we are in a great position and remain committed to ensuring that Ideagen maintains and grows as a leader in the sector."
Ben added: "I'm looking forward to working with Chris and I know he will bring valuable sector knowledge to the table. I'm delighted to be able to continue to work with Richard Longdon, who has agreed to remain on the Board - and thank those Non-Executive Directors who are subsequently stepping down, including Julian Clough, Alan Carroll and Tony Rodriguez. Your support and guidance has been invaluable, helping to get us to this point in our growth journey and I know I personally have benefitted from your challenge and counsel. It has been a pleasure to work alongside you."
Today Ideagen has a global footprint with hubs across UK, US, Middle East, Australia and Southeast Asia, and its wide portfolio of solutions are used by over 10,000 customers globally.  Ideagen has a diversified customer base including blue chip, global brands such as Heineken, British Airways, Aggreko, Bank of New York and Johnson Matthey.
To view any documents related to offer and related announcements, visit https://investors.ideagen.com/announcements/