Ideagen identified in London Stock Exchange Group's '1000 Companies to Inspire Britain' 2019 report
Wednesday, June 26, 2019
Ideagen recognised in sixth edition of London Stock Exchange Group's 1000 Companies to Inspire Britain report
Report identifies fastest-growing and most dynamic small and medium sized businesses (SMEs) across the UK
Fourth year running Ideagen has featured in the report
Ideagen has been identified as one of London Stock Exchange Group's 1000 Companies to Inspire Britain 2019.
The report is a celebration of the UK's fastest-growing and most dynamic small and medium-sized businesses (SMEs), with companies representing over 40 sectors and spanning every country and region across the UK.
To be selected for the list, businesses had to demonstrate not only positive revenue growth over the last three years but also outperform their sector peers.
The result is a unique and varied list of the UK's most dynamic companies. More details on the Companies to Inspire reports and methodology can be found online at www.1000companies.com.   
Ideagen, which was one of only 50 companies profiled in the report in 2017, is included for its performance last year in the ever-evolving digital and technology sector.
The company has enjoyed rapid growth thanks to its achievements in a variety of industries and in its successful integration of strategic acquisitions.
This year, Ideagen – which is listed on the AIM market – is set to celebrate its tenth year of successive growth when it announces its full-year results for FY 18-19 in July.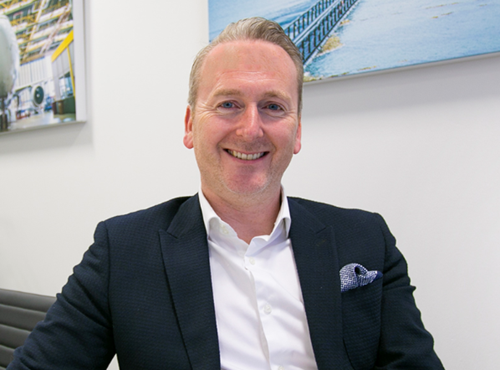 Ben Dorks, Ideagen's CEO (pictured above), said: "We are absolutely delighted to once again feature prominently in the London Stock Exchange's '1000 Companies to Inspire Britain' report.
"This is the fourth time in succession that Ideagen has been a featured company, which in itself is a testament to the success of the business and in our strategic vision.
"This accolade is a direct result of the hard work and dedication of our staff and clients as well as the quality of our product suite. It is also a timely one, as we prepare to report on our tenth successive year of growth.
"These are certainly exciting times for Ideagen and we believe we are in a great place to achieve even more in the months and years to come."
David Schwimmer, CEO, London Stock Exchange Group, said: "Congratulations to all of the companies selected for inclusion in the sixth edition of London Stock Exchange Group's 1000 Companies to Inspire Britain report, which identifies the UK's most dynamic SMEs.
"SMEs drive growth, innovation and job creation and are the lifeblood of the British economy. We believe that supporting the growth of these businesses is critical to the UK economy and the creation of a society that works for everyone."
A fully searchable database of all of the companies, along with a downloadable pdf of the publication, can be found online at www.1000companies.com.