Corporate News
Ideagen announces new appointment to its Board
25 October 2019
Former AVEVA Group plc CEO, Richard Longdon, joins Ideagen's Board – replacing non-executive director, Jonathan Wearing, who steps down after 16 years
Ideagen has announced a new Board appointment following the retirement of one of its non-executive directors.
Jonathan Wearing will step down at the end of November after 16 years, with former AVEVA Group Plc chief executive officer, Richard Longdon, replacing him – moving into his position officially from November 1st.
Mr. Longdon, 63, (pictured below) joins Ideagen having enjoyed a highly successful career in the technology sector, including a 33-year tenure with AVEVA, 17 as chief executive, until December 2016.
During his time with AVEVA, the company grew from a £7m management-buyout to a £42 million public listing and was valued at £1.4bn at the time of his retirement from the Board.
AVEVA is widely regarded as a pioneer in the subscription-based sales model, with its profitable and consistent growth being achieved both organically and through acquisitions across an extensive operation across the EMEA, USA, and Asia regions.
As well as AVEVA, Mr. Longdon has also previously held senior independent non-executive director positions at a host of other companies, including listed Fidessa Plc until it was taken private in 2018, and Alfa Financial plc.
He has also worked successfully with private equity-backed businesses serving as a non-executive director at Prometheus Inc and non-executive chairman at Process Systems Enterprise Ltd.
"I am delighted to join Ideagen at this exciting stage of the company's evolution," said Mr. Longdon. "Ideagen has some great people and a Board that is determined to advance the business for the benefit of all stakeholders.
"I look forward to working with David Hornsby, the company's executive chairman, and its Chief Executive, Ben Dorks, as well as the wider Board and extended Executive and Senior Management teams."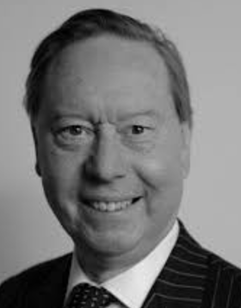 Jonathan Wearing (pictured above), a former Director in the London corporate finance department of Citicorp Investment Bank, and who previously worked in the corporate banking group of Citibank in London, was non-executive chairman of Ideagen for fifteen years until 2018 when he moved to his recent position of non-executive director.
At Ideagen, Mr. Wearing was a prominent part of a Board of Directors which saw the company record continued revenue and EBITDA growth for a decade. In that time Ideagen grew from a UK company to a global leader in the multi-billion Governance, Risk and Compliance (GRC) industry.
David Hornsby, executive chairman of Ideagen, said: "Firstly, I thank Jonathan for his many years of commitment and service to Ideagen. His input and support over the years have been invaluable and it has been a great pleasure to work alongside him, we wish him well for the future."
He continued: "The Board of Ideagen is pleased to welcome Richard Longdon, who brings a deep understanding of the technology sector and the public markets. We will benefit hugely from his guidance and insight as Ideagen continues to execute its global growth strategy."
As part of his role at Ideagen, Mr. Longdon will chair the nomination committee which will be formed on his appointment.