Knowing how to respond to an RFP (Request for Proposal) and how to do it well is an essential skill to have in your arsenal as a bids and proposals writer. After all, you, or your team, are the ones that win the business on behalf of the company which essentially makes you the secret super stars of your organisation. This also means that there's a lot riding on you and the bids and proposals that you create which makes it all the more important to know the ins and outs of responding to an RFP.
What is the best way to respond to an RFP?
Your essential steps to a good RFP response are:
Carefully read through the RFP and take the time to understand what the client is asking for
Review the requirements with stakeholders to ensure you can meet them
Draft questions that need answered from the wider business
Gather all the answers and insights
Create the first draft
Distribute among the team
Edit accordingly, ensuring clear language is used
Present and submit your final proposal
And rejoice when the client comes back with a yes!
For a truly successful RFP response you need to be able to stand out and show the client that you are absolutely the right choice for them. Imagine you're getting ready for a date with someone you really like- you're not going to throw on the first thing you pick up off the floor and go are you? You would take the time to make sure you're presentable and showing the best possible version of yourself. So how do you go about creating a successful RFP response to woo the client?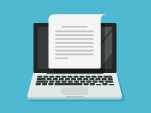 Try Huddle for free for 30 days
Access an extensive set of tools and features to collaborate on projects, share and edit files and manage team activity in a secure, shared space.
Sign up now
Understand the client and their needs
Knowing your audience is the key to success with a lot of things and responding to an RFP is no different. Put yourself in the client's shoes for a moment- you've established a need for a product or service and have carefully communicated what that is, how you're looking to use it and what you want to achieve with it. If you receive a proposal which doesn't properly engage with all that and just talks about how great their product or service is, you're not going to be too keen are you?
Of course, it's important to showcase your product or service in the best light - but do it in a way that makes sense to the client, not you. The first thing you should do is research the prospective client. Who are they? What are they all about? Establish what their values are and who their market is. These are key details you can consider when crafting your proposal to show them that you have a good grasp of who they are.
Now you've done that initial research, you can put the requirements outlined in the RFP into context. Your response should directly engage with these specifications and carefully address each one with a clear, concise answer.
Use language as a tool
The language you use can play an important role in engaging the attention of your client. Avoid throwing lots of jargon at them as this is likely to make them switch off, especially if it's terminology that they aren't familiar with. While you are creating a professional document for a business setting, it's still a human being that's going to be reading it so ensuring that it's clear, and easy to understand is vital. Plain English with a formal tone is all you need to communicate. If there's specific technical terminology that you need to include take a moment to think about whether this is something that the client will already know or not. Consider breaking down the phrase to clearly explain it in a way that will make sense to them.
Another way to use language to your advantage is to emulate the way your client would speak. This is where your research comes in handy- do they communicate in a very formal way or do they come across as down to earth? Are there specific phrases or examples of terminology that resonate with them and their industry? This is a great way of getting the attention of a client and showing that you have a good understanding of them and the context of their business.
The importance of structure
A clearly written proposal which engages with the client's business and needs is great but without structure it might not have the impact you were hoping for. Good structure is like the skeleton which holds up the information in the right way. Creating a template for structuring your proposals can help to give a good framework to follow and also acts as a checklist to ensure you've included everything that's needed.
Some essential areas to consider include:
A cover letter
Executive summary
Detailed strategy which meets the RFP objectives
Project recommendations
Your company information
The contract
Cover letter
In the same manner you would try to show that you're the best fit during a job application, your proposal cover letter should function in a similar way. It should summarise who you are as a company, what you can offer the client and how it meets their needs better than anyone else. Keep it concise and make them want to read on through your proposal.
Executive summary
This is an opportunity to get your client's attention right away by homing in on their project overview and objectives, and what you can do to get them there. Think of it as your elevator pitch- this is your chance to hook them in and get the client thinking 'yes- I like the sound of you.'
Strategy
This forms the main body of your proposal and where the meat of it will sit. This is where you'll delve into your recommendations for meeting the outlined needs and how you can achieve this together. Make sure every point in the RFP has been addressed and consider how you can split this part into sections to best reflect your approach and what your organisation is planning to deliver.
Project recommendations
Now that you've wowed them with what you can do and how you'll build a working relationship with them, this is the point to detail prices and the specifics of what you will deliver and when. It could take the form of an itemised list or just be a simple explanation of what the client will be getting for their money.
Company information
It's important to introduce the client to your organisation, letting them know who the company are and what they do. This might be best placed after the main part of the proposal as this gives the client the necessary information right away and taps into the part they are most concerned with. You might also want to share examples of successful projects you've done in the past, particularly if they relate to what the client is asking for.
Contract
The contract outlines the details of the potential agreement and lets the client know what the terms are upfront. This would come at the end of the proposal after everything else has been communicated.
Collaborate with stakeholders
To write an effective proposal you need to have all the right information available. This means engaging with stakeholders from across the business to get their input on specific details to include. You'll also be sharing your proposal draft with them for sign off so it's beneficial to make this process as simple as possible. Here are the key steps to follow when using document collaboration software to manage this task:
1. Upload a copy of the RFP and share with all necessary stakeholders
2. Collate their thoughts and ideas for what you should include
3. Write the first draft of your proposal and upload it to the software
4. Add all the stakeholders and send out an invitation for them to review
5. Get notified when new comments and suggestions are added
6. Review and edit accordingly
7. Send out the final version for approval
8. Close the review and add any final touches before responding to the client's RFP
Using a tool like this gives you much more control over the review process. Stakeholders can see what comments and changes have already been made within the document, preventing any duplication or wasted effort. Instead, they can put a cheery "what she said!" and move on.
With all this information under your belt on how to respond to an RFP, crafting a great response to request for proposal is going to be a piece of cake. Before you go and dazzle your team with a brilliant proposal, check out our webinar on how to collaborate effectively at the very first step - dissecting the RFP to understand the client's needs, a process which is known as 'RFP shredding.'
Free Webinar
Conducting Collaborative RFP "Shreds" with Carrie Ratcliff.
Watch now