VIRTUAL EVENT
The future-ready digital collaboration summit
Impact. Innovation. Security.
Hear from industry experts to learn how they are leading the charge in redefining secure, regulated and digital collaboration in the workplace. Take home insights and tips from the specialists who are facing the future head on.
Exclusive insights from industry trailblazer.
This summit is for professionals in highly-regulated industries who want to evolve their digital collaboration efforts. Discover how to enhance the value of collaborating securely across teams, partners, clients and stakeholders now and as you grow.
Whether you're a business leader, IT professional or simply interested in secure digital collaboration and information management, you will benefit from watching the future-ready digital collaboration summit.
Impact. Innovation. Security.
Mastering these will be the difference between surviving and thriving in the ultra competitive nature of regulated industries – where margins are tighter and there is a greater need to do more with less.
What are you doing to make an impact, be innovative and stay secure? Given what's at stake in today's evolving threat landscape, the time to act is now. 
Learn from collaboration & technology experts
Hear from industry powerhouses, AstraZeneca, Atkins and Sussex Strategy Group for insights into how they are delivering world class collaboration to achieve high value business goals.
Be an information security hero
Transform your business and improve your digital collaboration with sessions built for information management heroes. We'll give you the tips and tricks you need to empower your teams to work securely together anywhere.
Get inspired by new products
We present the latest exciting innovations to show you why secure digital collaboration should be at the heart of your regulated business. See how the right tools can drive you and your business forward.
SPEAKERS

Sophie Bailes
Director of Digital Transformation
Martin Geach
Technical Director - Digital
Patrick Gajos
Director & General Counsel
Sussex Strategy Group
Read Bio
Grace Marshall
Author & Productivity Ninja
Think Productive
Read Bio
Lauren Graden
Document Control Specialist & Founder
Julian Talbot
Chief Technology Officer
Tim Setchfield
Head Of Collaboration Product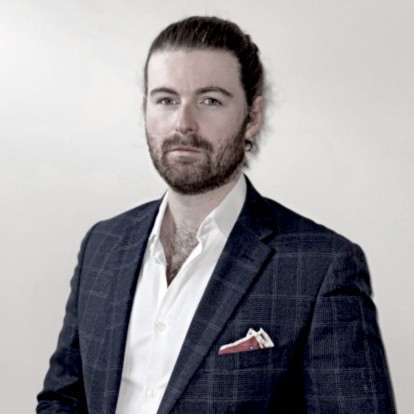 James Wilding
VP Collaboration
Sophie Bailes
Director of Digital Transformation
AstraZeneca
Sophie joined AstraZeneca in 2005 and has held a number of leading roles across chemical development and product development; delivering drug projects from Phase 1 to commercial submission, and science & technology improvement projects. For the past 3 years, Sophie has lead digital transformation program, delivering a new digital backbone for data capture, use, and reuse for 1250 scientists across 9 development sites.
Her cross disciplinary team has deployed a number of digital solutions, integrating key software and equipment to deliver a seamless data transfer, increasing data quality, and reducing time required for data handling. Sophie has successfully lead the design, build, and deployment of critical software and capability build required to increase predictive science, advanced modelling, and data science capabilities, allowing scientists to innovate in a simulated environment thereby targeting physical experiments and reducing laboratory waste.
Sophie has a PhD in Separation Science with research focused on modelling separation mechanisms of complex polar molecules, she is a Chartered Chemist with Royal Society of Chemistry. Sophie has a diploma in Business Management and is a Chartered Manager with CMI. Sophie is a co-chair of the AZ Pride Ireland and UK group and is passionate about driving equality both inside and outside work. She lives in central Manchester with her miniature dachshund called Data, who is the most important asset in her world.
Martin Geach
Technical Director - Digital
Atkins
Martin is an innovative Technical Director at Atkins in their Asset Advisory team. A specialist in the discovery, development and scaling of cutting-edge programs for global organisations in the AEC sector. He brings together a motivational leadership style with an understanding that data assets can create operational and economic opportunities throughout infrastructure delivery lifecycles.
Martin has worked with some of the UK's most complex Clients, helping to tackle low productivity while keeping social and environmental needs top priority for UK infrastructure projects. His expansive view on business growth/transformation combined with his appreciation for technological change makes him a valuable asset to any team looking to make their mark in today's digital world.
Patrick Gajos
Director & General Counsel
Sussex Strategy Group
Patrick is a Director and General Counsel to Sussex Strategy Group. He has a decade of experience working with all three levels of government, its agencies and stakeholders. Patrick is uniquely positioned to help navigate the complexities of government relations and regulated environments. He works with clients to minimize risk and capitalize on opportunity, particularly during periods of uncertainty, volatility or crisis.
Clients value Patrick's ability to navigate complex and high-stakes situations which he helps translate into holistic business advice. A lawyer by training, Patrick started his career at McCarthy Tétrault LLP acting for both public and private sector entities. He developed a practice focused on advancing the interests of his clients participating in Ontario's energy and infrastructure industry.
Patrick recently served as the Director of Policy to Ontario's Minister of Energy, Northern Development, Mines and Indigenous Affairs. He led in the development of public policy in Ontario's energy sector, collaborating across ministry portfolios and the government's economic respond to the COVID-19 pandemic. He previously advised the Ontario Energy Board as an analyst in the Strategic Policy and Legal Services division. Patrick received his HBA from the University of Toronto, and his JD from Queen's University Law School where he volunteered in the Correctional Law Project (Pro Bono Ontario), held leadership roles in student government and received several academic awards.
Patrick is a member of the Law Society of Ontario, the Advocates' Society, the Ontario Bar Association and is active in various energy associations. He previously sat on a steering committee to the St. Michael's Hospital Foundation.
Grace Marshall
Author & Productivity Ninja
Think Productive
Award-winning author Grace Marshall, is known for her "refreshingly human" approach to productivity.
Her first book '21 Ways to Manage the Stuff that Sucks Up Your Time' was hailed by readers as the ideal book for people who don't have time to read a time management book and topped the Amazon UK bestselling ranks for the categories of Time Management, Business Management and Small Business Entrepreneurship.
Her second book, 'How to be Really Productive: Achieving clarity and getting results in a world where work never ends' won The Commuter's Read category at the CMI 2017 Management Book of the Year Awards, where judges called it "a breath of fresh air."
Her third book Struggle: the surprising truth, beauty and opportunity hidden in life's sh*ttier moments was shortlisted in the Business Book Awards 2022, and has been described as honest, uplifting and "the antidote to fake positivity".
As a Productivity Ninja with global productivity training company Think Productive, she has helped over ten thousand people adopt new ways of working and thinking about their work - from startup founders to corporate managers, artists to engineers, students and CEOs - to replace stress, overwhelm and frustration with success, sanity and satisfaction.
Her workshops and speaking tours have taken her from Norway to New York, with stages ranging from corporate headquarters to a tent in the New Forest, working with clients including Boots, HSBC, NHS, Scottish Government, Teenage Cancer Trust and KFC.
Her practical advice on productivity and work life balance has been featured in The Guardian, Irish Times, Forbes, Huffpost, London Economic Forum, Working Mums, Glamour, Business Matters and BBC Radio.
Lauren Graden
Document Control Specialist & Founder
LGC Academy
Lauren Graden is a Document Control Specialist and founder of LGC Academy – a school built on community, education, and all things document control. With a strong dedication and commitment to creating positive change in people's lives through education, her mission is simple: to make organizational training accessible to all.
As a life-long learner, Lauren believes continuous education is the key to success in any career path. Through her academy, she strives to provide an exceptional educational experience that goes beyond mere knowledge. Her goal is to help individuals build expertise and confidence in their roles to take the guesswork out of their job and achieve success faster and easier.
As Lauren continues her journey as a passionate educator, she hopes to inspire others by showing them what's possible and that everyone has something unique waiting within them, just waiting to be unleashed.
Julian Talbot
Chief Technology Officer
SECTARA
Julian is an experienced enterprise security and risk management expert with 35 years of experience in the commercial, government, and non-profit sectors in Australia and internationally. He holds a Master of Risk Management, Graduate of the Australian Institute of Company Directors, Australian Security Medal, Certified Information Systems Security Professional, and Fellow of the Institute of Strategic Risk Management.
He's also the lead author of the Security Risk Management Body of Knowledge (SRMBOK) and a Registered Security Professional. His experience includes enterprise security risk assessments and enterprise risk management projects for some of the world's largest organizations. He is also a co-founder of several startups including the $350M Citadel Group Ltd where he was responsible for delivering the largest records management system in the southern hemisphere, for the Australian Department of Defence.
Tim Setchfield
Head Of Collaboration Product
Ideagen
I have been working in collaboration software since 2001 and have been at Mail Manager for two years as head of product. Following the acquisition of Mail Manager by Ideagen, I have taken the role of head of collaboration, a product lead encompassing PleaseReview, Mail Manager and Huddle. The role involves taking responsibility for product strategy and delivery and means coordinating teams from all disciplines and all locations in the company. To me, the focus is on using software to help people. This is how we will succeed. I am very excited to see what we can achieve together. You can contact me at Tim.Setchfield@Ideagen.com
Anna Wilkinson
Director
Ideagen
Anna leads the EMEA sales team for Collaboration and has been with Ideagen for over 3 years. She is responsible for driving the continued evolution and growth of the PleaseReview product working closely with highly regulated industries including 85% of the top 25 global pharmaceuticals companies often with a high volume of users to comply with industry standards, effectively control external collaboration and deliver not only higher quality documents in a shorter timescale, but also achieve significant time (and therefore cost) savings for all involved in the document review process with a perfect audit trail.
James Wilding
VP Collaboration
Ideagen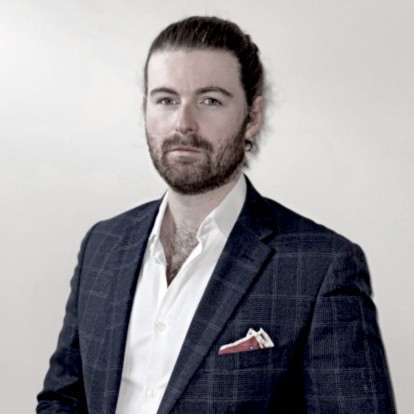 James supports Life Sciences organisations across the globe to transform their document review processes, allowing them to reach the document completion stage in 65% less time with a full audit trail. As VP of Sales for Ideagen PleaseReview, a co-authoring, review and redaction platform, he helps teams of all sizes remove common barriers, minimise costly errors and free up more time to focus on quality. Having worked closely with top global pharmaceuticals, CROs and medical device companies throughout his career, he is driven to pioneer innovative methods that accelerate document reviews and build a transparent quality culture.
Hear from the specialists who are facing the future head on
Learn from the industry trailblazers to redefine what regulated digital collaboration means for you and your organisation.
I confirm that, I have read and understood the Ideagen Privacy Policy. I consent to the personal data that I submit being processed by Ideagen, including consent to receive emails regarding Ideagen's products and services. I understand that I may unsubscribe at any time.