Pharmaceutical quality management and document review software
Controlled, compliant pharmaceutical processes with quality at the centre.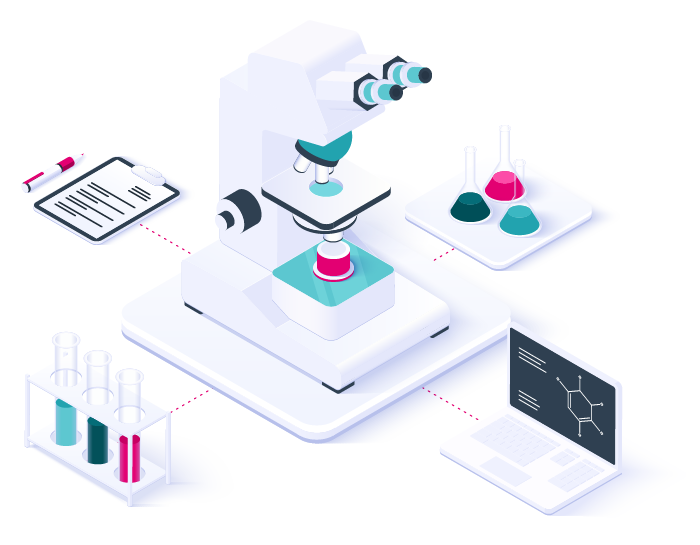 Ideagen's pharmaceutical quality management software is used by 15 of the world's top 20 pharmaceutical companies. Our QMS software gives you an integrated, digitised pharmaceutical quality system which embeds and automates unshakeable compliance. Our document collaboration software is used by 80% of the top 25 pharmaceutical companies for the review and co-authoring of critical documents.
Ideagen's software is used to effectively manage quality, risk and compliance activities for Contract Research Organisations and preclinical businesses, to major pharmaceutical manufacturers.
Strengthen compliance and control collaboration
Controlled and compliant processes
Manage documentation, auditing, CAPAs, risks, equipment and more from a single, centralised source of truth that's fully audit-trailed.
Embedded GxP
Make good practice natural and automatic with structured automated workflows and built-in compliance functionality.
Create a risk-based culture of quality
Fast issue reporting, connected information and a clean, flat user experience encourage everyone to support a quality-centric approach.
A robust pharma QMS framework
Build risk-based agility, assurance and evidence capture into your operation with a robust digital framework that satisfies your regulators and customers.
No more validation headache
Receive a complete validation document pack certifying that your pharmaceutical QMS system is compliant, fit for purpose and fully validated for the FDA, MHRA, and any other pharmaceutical regulator.
Streamline document review
Cut your document review time by 65%. Collaborate as a team, wherever you are, with a centralised cloud-based platform.
Secure collaboration
As you work on a single version of a document, all changes and contributions are captured within your PleaseReview system, alongside an audit trail and downloadable report of all activity.
" Q-Pulse is more than a contribution to our quality system - it IS our quality system."
Murray McKay, Quality Director
Symbiosis
Achieve and demonstrate compliance with any pharmaceutical standard, benchmark and regulation, including:
GxP
Our software is designed to facilitate compliance with all chapters of GxP guidelines. Achieve good practice for documentation, laboratories, distribution, manufacturing and more.
FDA
Bring your pharmaceuticals to the U.S. market and satisfy the FDA's standards, including CFR Part 11.
ICH Q10
Build an ICH Q10 system that accelerates your time to market while mitigating future risk.
MHRA
Apply our pharmaceutical quality management software to ease your compliance burden and meet the demands of the MHRA.
ISO
Manage compliance activities for ISO IDMP, ISO 15189, ISO 9001 and more.
Putting together an IND application for the FDA?
This checklist has been designed by our in-house experts at Ideagen to help you ace your IND application. It also includes useful information on how to arrange a meeting with the FDA. 
Download checklist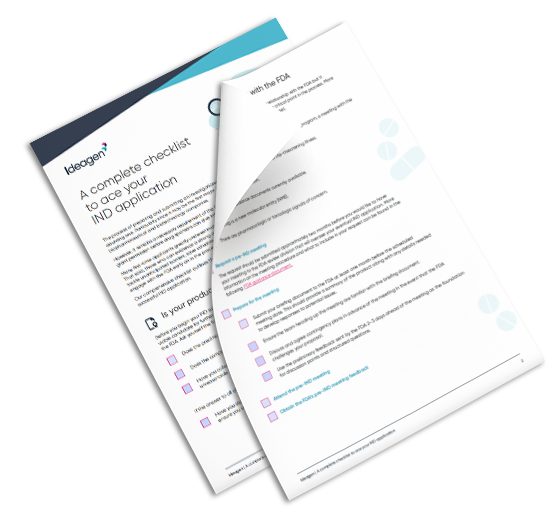 Pharmaceutical quality management system
Q-Pulse is used to help pharmaceutical companies achieve and maintain simplified regulatory compliance. Ideagen's pharmaceutical quality management software provides a centralised location for the management of documentation, risks, internal audits and inspections, CAPAs, investigations, equipment, training and more.
Document collaboration software
Ideagen's PleaseReview document collaboration system is designed to streamline and simplify your document review and co-authoring processes, slicing review times by 65% and associated costs by 35%.
Establish an end-to-end document control process
Together, PleaseReview and Q-Pulse enable you to manage the entire document control process with minimal effort. Use PleaseReview to draft and finalise fresh and updated documents, responding to comments and incorporating suggestions. Then upload your completed document into Q-Pulse for secure storage and version control.
Covid Moonshot's coronavirus pill: a remote collaboration
Having crowdsourced compounds to tackle Sars Cov-2, the open science team (Covid Moonshot) is developing a coronavirus pill using remote collaboration tools. 
Read blog