Leadership Team
Richard Longdon is Non-Executive Chairman of Ideagen.  Richard joined the company on November 1st, 2019 as a Non-Executive Director, a role he held until his appointment as Non-Executive Chairman in May 2021. He has enjoyed a highly successful career in the technology sector, having spent 33 years with AVEVA Group where he was Chief Executive Officer for 17 years. During his time with AVEVA, the company successfully grew from a £7m management-buyout to a £42m public listing and was valued at £1.4bn when Richard retired from the board.
As well as AVEVA, Richard has also previously held positions of senior independent Non-Executive Director at listed Fidessa Plc and Alfa Financial plc. Richard has also worked successfully with Private Equity backed businesses serving as a Non-Executive Director at Prometheus Inc and Non-Executive Chairman at Process Systems Enterprise Ltd.
As part of his role at Ideagen, Richard is a member of the Nomination Committee.
Ben Dorks was appointed Chief Executive in 2018 having previously served as Chief Customer Officer for Ideagen. In this role, Ben was responsible for the total relationship with Ideagen's customers through the management of global sales, marketing, product and professional services.
As Chief Executive, Ben is responsible for the overall performance of the business with specific focus on operational excellence, customer acquisition and retention and product development. Ben joined Ideagen in 2013 via the acquisition of Plumtree Group where he served as Sales and Marketing Director and previously worked as a Sales Manager at TSF and Applied Group.
Barnaby joined Ideagen via the acquisition of Plumtree Group in 2012, where he was the CEO. Plumtree specialised in software for the Content and Clinical markets. He has over 14 years' experience within the Technology sector, prior to that working at Corus Group plc, now Tata Steel. Barnaby has a BSc (Hons) from the University of Southampton and a MBA from Edinburgh Business School.
Emma Hayes joined Ideagen as Chief Financial Officer in July 2020. She joined Ideagen from Severn Trent PLC, where she was Group Finance Director. Emma began her working life in audit with BDO before moving onto Corporate Finance at Deloitte. As a Director at Deloitte, she worked with a diverse range of corporate and private equity clients on M&A transactions.
Emma brings a wealth of experience in financial management, corporate finance and accounting, as well as senior leadership within a listed company environment, to Ideagen. Her understanding of financial operations, her leadership experience and her ability to set financial strategy will make her a valuable addition to the Board of Ideagen.
A graduate of the University of Sheffield, where she gained a first-class degree in English Literature, Emma is also a member of the Institute of Chartered Accountants in England and Wales.
Ian is an experienced software specialist, professional and leader with a genuine passion for technology, particularly business driven technological change. He joined Ideagen in early 2018 and he has over 25 years' experience across the software development, solutions architecture and infrastructure design landscape.
As CTO, Ian's teams include, Research & Innovation, Infrastructure & Cloud Operations, User Experience & Design, Cyber Security and our non-strategic business as usual portfolio of products.
Those teams ensure that each product is designed, architected and operated to the highest of standards, taking advantage of the right balance of technology frameworks and infrastructure services and that they are optimised to meet Ideagen's ever changing customer demands and business growth.
Alex Hewitt was named Ideagen's Chief Legal Officer in April 2019. He has a long and impressive track record as an entrepreneur and business leader, having founded, developed and sold five companies before joining Gael Ltd as Commercial Director in 2014.
Following the takeover of Gael Ltd by Ideagen PLC in January 2015, Alex was promoted to Group Commercial Director, a post he held for almost four years, before being named the company's Chief Legal Officer.
An engineering graduate of Glasgow Caledonian University, Alex has a post graduate Master of Laws – LLM in International Commercial Law with distinction, from the University of Strathclyde.
Alex is also a qualified scuba diving instructor and likes to explore the seas in his spare time.
Geoff was appointed Ideagen's Head of Development in May 2019 and promoted to Vice President of Engineering in September 2019.
Previously to joining Ideagen Geoff worked for Refinitiv as Head of Post Trade Development, Transactions Architect and Shared Services.
A graduate of Nottingham University Geoff gained a BSc in Mathematics in 1993 and a PhD in Electrical and Electronic Engineering in 1996.
Geoff has wide ranging experience in the IT Industry and has worked for both small start-up companies and large organisations including IBM, Thomson Reuters and Refinitiv.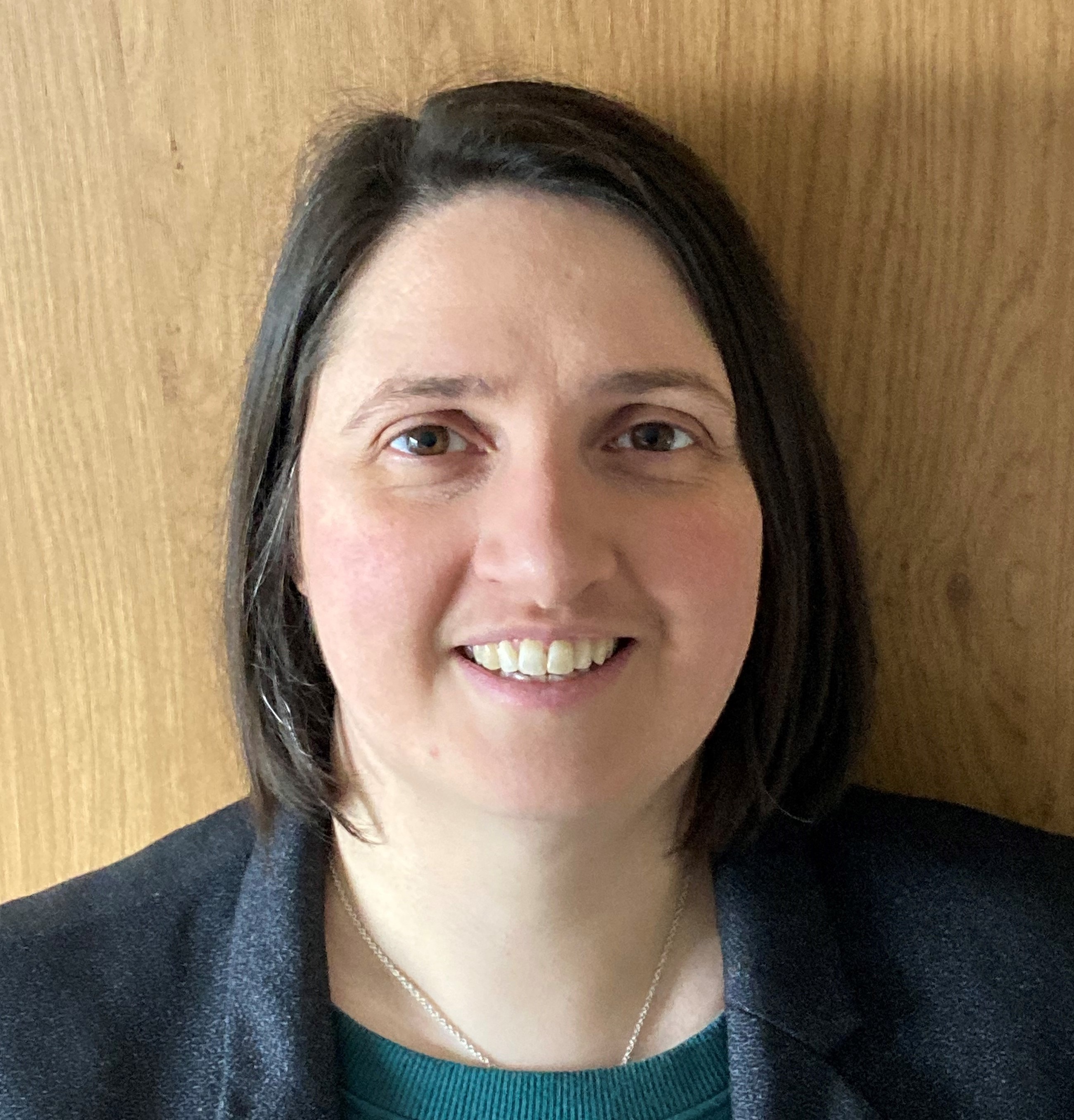 Gemma Gill
Company Secretary and Head of Tax
Gemma Gill joined Ideagen in November 2019 as Group Finance Manager – Statutory & Tax and was promoted to Company Secretary & Head of Tax in March 2021.
Gemma has a degree in Maths & Physics from the University of York and 20 years' experience working in Corporate Tax and international tax. Gemma holds the ACA, CTA and ADIT qualifications.
Gemma's previous roles have included Manager, Corporate Tax at Deloitte and Associated Director at RSM.
James King joined Ideagen in May 2021  from IDEMIA Group, the French 2.3Bn Euro global leader in digital payment, connectivity, and identity solutions, where he was most recently Senior Vice President of Global Markets for the group's Digital Business Unit.
With more than 27 years in the technology and software industry James has previously held senior international leadership roles in a number of software companies, including Evolving Systems, which is listed on NASDAQ, where he was Vice President of Worldwide Sales & Marketing, and Swedish mobile software vendor, SmartTrust, where he was Vice President and General Manager EMEA.
James oversees all customer facing activities at Ideagen including the Sales, Professional Services, Customer Success, and Marketing functions.
Louise Tommasi is an experienced Chief People Officer who has worked with large, complex companies, including Speedo and Incora. She is responsible for Ideagen's people strategy and ensuring the business has the right people and processes to take it to the next level. 
She will be based primarily in the Nottingham, HQ, but will be spending time at Ideagen's other centres around the globe.