The 4th of March marks World Engineering Day for Sustainable Development 2023. An initiative of UNESCO, the day aims to raise awareness of the importance of engineering in achieving the UN's 17 sustainable development goals (as per the 2030 Agenda for Sustainable Development), mitigating the impact of climate change, and addressing gender inequality in engineering.
What are the 17 Sustainable Development Goals?
Addressing the brain drain – encouraging young people to study STEM
Another aim of World Engineering Day for Sustainable Development 2023 is to reverse the decline in interest and enrolment in engineering from young people, especially women. Audrey Azoulay, Director-General of UNESCO, stated in her message for World Engineering Day for Sustainable Development 2022: "In order to be effective, engineering must also be open, inclusive, and collaborative. This is why UNESCO is committed to reducing inequalities in engineering: in terms of gender, when only 30% of engineers are women."
It is also a matter of the availability of education and opportunity. In UNESCO's report on Engineering for Sustainable Development from 2021, they delve into the disruption that the pandemic caused in education with the closure of education institutions effecting "1.5 billion learners worldwide – more than 90% of the world's school population." The report goes on to say:
"Engineering capacity and competence-building activities are critical to ensuring that there is an adequate number of engineers capable and ready to work on these global challenges. This is particularly important in Africa where the per capita number of engineering professionals is lower than in other regions of the world. In Eswatini for example, there is one engineering graduate for more than 170,000 people, compared to the United Kingdom where there is one engineering graduate for 1,100 people. Addressing this knowledge gap is vital and one of the key challenges facing engineering."
Technology in global sustainable development  
A key part of creating a sustainable future and reaching net-zero targets is about maximizing the opportunity that technology gives you in order to drive efficiencies and maximize resources. As part of Microsoft's guide to best practice for sustainable manufacturing, they advise adopting the following innovative technology solutions:
Shift from on-premises computing to cloud solutionsto decrease energy consumption and carbon emissions.
Tap into Internet of Things (IoT), Artificial Intelligence (AI), and mixed reality solutionsto optimize energy consumption and keep a pulse on emissions data.
Explore solutions designed to help you record, report, and reduce your environmental impact.
Modernize operations and increase resilience in your supply chain by transitioning to a smart factory.
Decrease water consumption and wasted materials with real-time monitoring and controls.
Optimize operations and increase efficiencies with automation.


Quality and sustainability
On the surface it may appear that quality and sustainability are entirely separate concepts. Quality assurance and quality control focus on the here and now, ensuring your product arrives to your customers with consistent quality. Sustainability focuses on the long-term goals of the business to remain environmentally friendly, reducing waste while still achieving the objectives of the organisation. However, quality and sustainability are interlinked concepts that work together to the same end goal.
Here's where they intertwine:
Highlighting and reducing waste in your processes
By utilizing a digital QMS as part of your quality process, you'll be identifying areas where you're operating inefficiently. Trend analysis will highlight recurring issues where you're wasting resources. By removing this waste, you're improving your sustainability long term, making hidden costs visible, and improving the bottom line of the business.
Proactive maintenance
Your QMS will help you better implement and maintain proactive maintenance plans for your machinery so that you're identifying issues before they become worse. So, not only are you preventing major breakdowns which would cause disruption to your production process, but you're also ascertaining which elements of your machinery or parts of your process are consuming more energy than they should be. This could reduce your water or energy usage, save unnecessary expenditure, and contribute towards your sustainability goals.
Supply chain management
Having the complete visibility over your supply chain that you get with a QMS gives you the ability to control the quality of your materials before they reach your factory floor. Your supply chain is increasingly an extension of your own business. Therefore their sustainability practices, or lack thereof, reflect on your own practices, potentially opening windows to reputational damage. If you're stamping out non-conformances at the source, you are ensuring quality and sustainability in one motion.
Workforce engagement
Engaging your workforce as part of your quality process is all about making your staff your eyes and ears. By creating mobile, reactive reporting, you're preventing issues, without your senior management having to be on the factory floor themselves at all times of the day. For quality to be total, you need complete employee involvement and the same applies to your sustainability goals. Everyone pulling in the same direction to reduce your impact on the environment.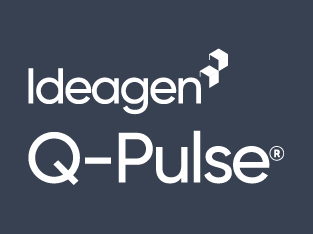 Achieve your sustainability goals
Discover how Ideagen Q-Pulse can help you achieve your quality and sustainability goals by booking a demo today.
Book a demo