Digital transformation in banking
08 October 2021
Digital transformation in banking: Chase app debuts in London UK
With the recent arrival of JP Morgan's new digital consumer bank, Chase, in the UK, we consider how digital transformation in banking is shaping the future of the financial services industry.
During the pandemic, more consumers started embracing online banking and digital payments because of branch closures and hygiene concerns with cash. Even after the lifting of lockdowns across the world, customers have shifted away from their traditional dependence on bricks-and-mortar banking and cash payments.   
This shift in consumer behaviour has served to accelerate the existing industry-wide shift toward digitalisation. Across the globe, banks are now racing to embrace technological advances to improve their range of digital offerings to consumers.
JP Morgan's vision for Chase Bank UK
JP Morgan has an ambitious aim: to become one of the biggest banking players in the UK. The bank's smartphone app, Chase UK, which launched on 21st September 2021, is the product of three years' development, mostly in secret, at the firm's headquarters in Canary Wharf.
According to Sanoke Viswanathan, Chief Executive Officer of the Chase UK venture, 'London will be the global headquarters of something which could be far-reaching – the focal point of what the whole international digital bank will be in the future.'
Chase UK is named after JP Morgan's retail bank in the US. In its opening phase, it will offer current accounts before branching out to loans, savings and other products. All products will be delivered via an innovative mobile app for smartphones.
JP Morgan's offering aims to combine the nimbleness of a start-up with the financial firepower that comes with being backed by one of the world's biggest banks.
The American banking giant already has a presence in the UK (headquartered in Canary Wharf) and has previously proven its worth as a leading investment bank in the UK. With Chase UK, they are branching out to digital consumer banking. If the new venture is successful, the digital banking app will expand across the European continent and, eventually, worldwide.
Although Chase will be in competition with the UK's top banks, as well as leading fintechs such as Starling, Revolut and Monzo, Viswanathan argues that Chase has 'last-mover advantage.'
The new bank already employs 400 people in London and 200 in Edinburgh. The customer centres, based in India and the Philippines, have 250 employees. 
Why did JP Morgan choose the UK for its digital banking venture?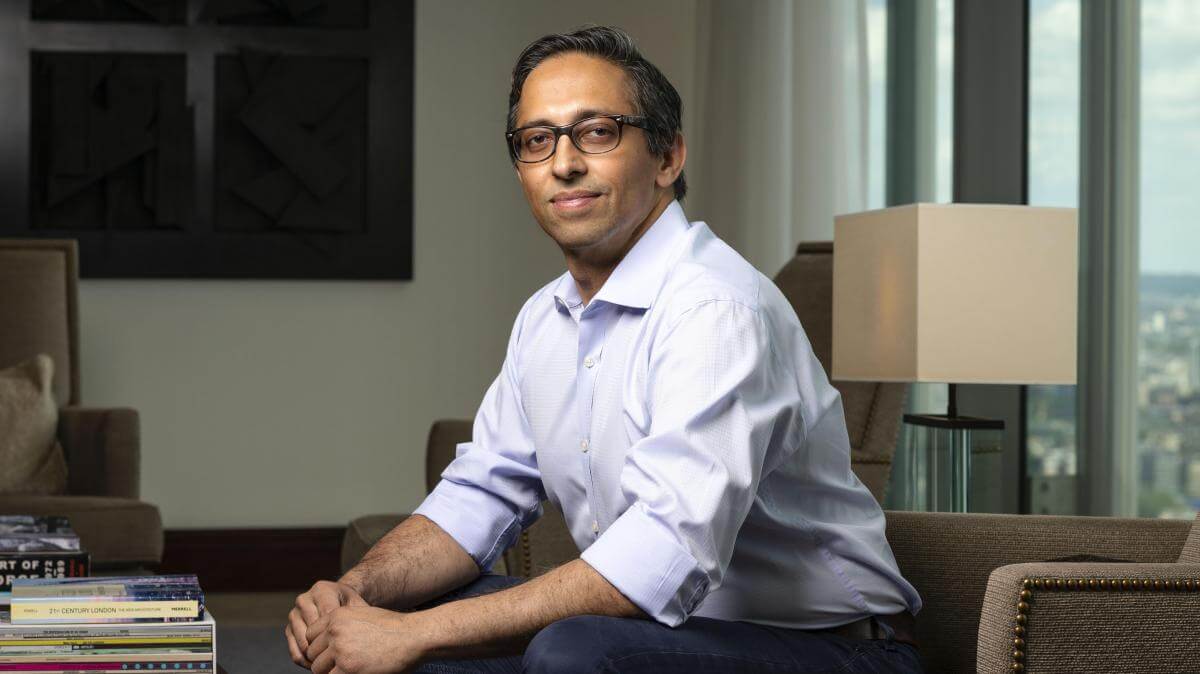 Sanoke Viswanathan. Image source: JOHN NGUYEN/JNVISUALS, JP Morgan unveils Chase, its UK digital bank | Business | The Times
 According to Viswanathan, JP Morgan opted to launch Chase digital banking in the UK for the following reasons:
Consumers here already embrace online financial services.
The UK has an innovative regulatory framework.
Indeed, as we discuss in our blog 'The UK economy after Brexit: what's next for financial services?', the government is looking ahead to a new chapter for financial services and intends for the UK to become an 'open and global financial hub'. It seeks to strengthen its regulatory framework for financial services and wants to invest in digital transformation for the sector.
Digital transformation in banking: is this goodbye to the branch? 
Technology is becoming the lifeblood of financial services, empowering banks to be customer-centric, innovation-minded and perhaps, most importantly, future-proof.
The launch of Chase UK suggests that consumers' desire for digital banking solutions is gaining momentum. But does this mean that they will no longer require traditional banking services in the future?
Although some might believe that the traditional banking branch is obsolete, Gerrard Schmid, CEO of Diebold Nixdorf, argues that it is still critical for banks to have a physical presence: 'We're seeing an evolution to smaller, more efficient branches combined with advanced self-service technology. The key is providing choices by integrating digital and in-person banking journeys […].'
In the future, consumers will most likely employ a range of both physical and digital banking services, including:
Mobile apps
Automated teller machines (ATMs)
Virtual bank tellers
In-branch experiences
In this scenario, digital transformation does not signal "the death of bank branches". Indeed, consumers often prefer to visit a branch in person for support with complex problems, managing their business accounts, mortgages, wealth management guidance, and insurance policies.
Although the traditional bank branch may remain - in a new form - on our high streets of the future, one thing is for sure: banks that refuse to embrace digital transformation will get left behind. They are expensive to run and inaccessible to consumers who now expect and demand digital services.
As consumer behaviour continues to shift and evolve, banks are in the process of reimagining how new digital tools and in-branch experiences can work in a new hybrid relationship. In order to futureproof their businesses, banks need to invest strategically in digital solutions that will enable them to adapt, grow and stay ahead of their competitors.  
Software solutions for digital transformation in banking 
Want to keep pace with digital transformation in banking? Many of the world's leading banking and financial services companies already employ Ideagen's software for quality, risk and compliance. Explore Ideagen's leading solutions for the banking sector and discover which products could empower your business to thrive in the digital age.
Learn more: cloud accounting and the finance industry
Covid-19 has accelerated the digitalisation of the financial services sector and its transition to the cloud. This white paper looks at: the evolution of the cloud; accounting in the digital age; benefits of the cloud; how cloud technology is streamlining financial disclosures.
Download whitepaper
Related blog posts
Here are some more blog posts that you might be interested in.
08 March 2021
Cyber security for financial services has been under greater threat since the beginning of the pandemic, with COVID-19 uncovering a number of weaknesses in both the security and technical infrastructure throughout the industry.
The financi...
Continue reading
03 March 2020

This is part one of a series where we'll be looking at the digital workplace, what this means and how organisations can adapt. We're going to focus on the much-asked question 'what is the digital workplace?' before looking at specific tools to sup...
Continue reading