Automotive Quality Management Software
Accelerate into tomorrow with Q-Pulse: our automotive quality management software. 
Route to Covid recovery
Visit our Covid hub to discover our expert resources for navigating the automotive industry's route to recovery.
Visit hub
Automotive quality solution
Excellence, every time.
Our automotive quality management system gives automotive organisations a centralised quality management system that simplifies VDA 6.3, IATF 16949 and APQP operation. 
As vehicles become more technologically advanced, the tiniest defect can harm your organisation's reputation. In an industry characterised by high-risk, high-cost products, implementing a QMS that strengthens and centralises the day-to-day running of your business is imperative.
Quality management software for the automotive industry
In our automotive quality management brochure, you'll discover how Q-Pulse Cloud can transform your business processes, enabling you to get to market faster and deliver excellence.
Download now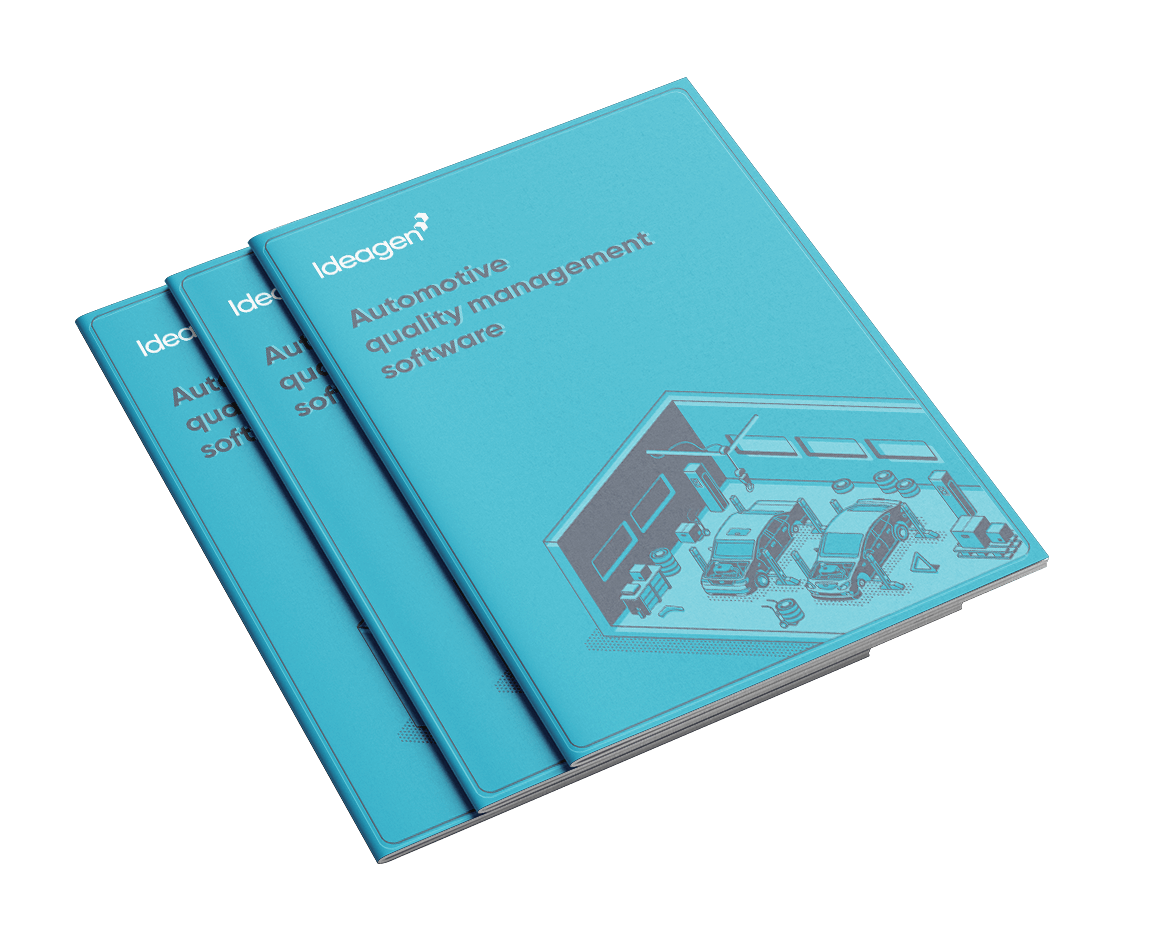 Frictionless technology. Effortless quality.
State-of-the-art software to elevate every aspect of quality management in automotive manufacturing, from factory to showroom. It's quality management as you've never seen it before. 
Promote a culture of quality
Centralised data and a clean, fresh UX provide a collaborative and single source of truth. Promote a culture of accountability and visibility supported by your entire organisation.
Reduce time to market
Enjoy complete oversight of your manufacturing and quality processes and take smart, data-driven action to get your products to market quicker than ever before.
Drive excellence up and down your supply chain
Ensure your suppliers are consistently meeting your internal standards and compliance requirements with real-time access to the status of all supplier management activity.
Flag and fix issues quicker than ever before
Raise and report issues from anywhere in your business and resolve them with bespoke action workflows for complete close-out.
"Our software is accessible for the entire business. We work closely with our customers to engineer a system which combines all the feature-rich, industry-leading functionality users require with a simple and fast interface."
Carl Andrews, Sales Manager
Targeted technology suite
Flexible software that merges seamlessly with your business
APQP software
Stronger, smarter manufacturing with quality at the core, Ideagen's advanced product quality planning (APQP) software gives you an integrated framework for robust end-to-end quality improvement of your manufacturing processes.
FAIR software
Drive aligned, assured quality from the first production run of your automotive parts, from springs to shock absorbers. Streamline, automate and mistake-proof your first article inspection processes. Satisfy your customers and regulators with every new and amended part that hits your assembly line.
IATF 16949 and VDA 6.3 management software
Apply an integrated, digitised and world-class QMS to empower your business and unlock key automotive quality standards. Build a quality-centric culture focused on continuous improvement where information is shared and connected, and where processes are automated and standardised.
PPAP software
Ensure that your products are right first-time, on-time and on-budget with robust production part approval processes. Drive high-quality, consistent and efficient automotive manufacturing.
Optimise every aspect of automotive compliance
Our QMS software supports, simplifies and automates compliance with...
IATF 16949
ISO 9001
ISO 14001
ISO 45001
APQP
VDA 6.3