CAPA software
Identify, fix, learn and improve on issues across your business.

Q-Pulse QMS gave us the tool we needed so that I, and others, could see exactly what was happening within the business, how we were performing and what actions we needed to take next."
Request a CAPA software demo
Talk to a member of our friendly team to discuss your unique requirements.

I confirm that I have read and understood the Ideagen Privacy Policy. I consent to the personal data that I submit being processed by Ideagen, including consent to receive emails regarding Ideagen's products and services. I understand that I may unsubscribe at any time.
Perform Root Cause Analysis and get to the root of the problem
The productivity of your business is heavily reliant on ensuring that issues are either avoided or actioned at the earliest opportunity.
Performing Root Cause Analysis (RCA) is crucial in identifying underlying issues, adopting the correct non-conformance actions, and ensuring that they are avoided in the future.
Taking this approach will not only deal with immediate issues but will allow you to identify them in the future before they become a problem.
Allow the workforce to be your eyes and ears
Promoting a culture of accountability is paramount in enabling issues to be identified and actioned by the appropriate members of staff to avoid damage to your overall business functionality.
Pinpoint problems as they occur by allowing your colleagues to report issues and non-conformance reports (NCRs) directly into the system and work collaboratively to ensure that informed, data-driven decisions are made.
Implement our corrective actions software
Manage issues effectively
Trigger automatic workflows as soon as an issue is raised.
Implement root cause analysis
Discover and fix underlying issues and prevent future problems.
Unlock complete visibility
Demonstrate control with complete end-to-end visibility of your corrective processes.
Promote staff accountability
Ensure issues are identified and actioned throughout your organisation.
Identify common non-conformities
Outline underlying issues, analyse your actions and guide improvement.
Strive for improvement
Identify weaknesses and take data-driven action to prevent NCRs re-occurring.
CAPA management toolkit
Improve the way you manage corrective and preventative actions and discover how we give our customers the tools to build resilience and make better informed actions.
Related products
Ideagen Q-Pulse QMS

Connect your business and embed unshakeable quality with our powerful quality management software.
Customers using our solution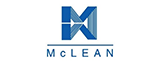 Expand your quality knowledge with featured resources
FAQs
What is CAPA?
CAPA stands for corrective and preventative actions. It refers to the process of dealing with undesirable outcomes and incidents. Corrective actions focus on the procedures that should be followed if an incident occurs and preventative actions are the steps taken to avoid these things happening in the first place.
What is CAPA management?
CAPA management forms part of a comprehensive quality management system to allow for a system to manage both corrective and preventative actions. It provides a central place for both types of procedures to be followed and recorded correctly, gathering data as events take place.