Ideagen, the UK-based, global software firm, has unveiled the after-dinner and keynote speakers for its flagship European customer conference, 'Ideagen Horizons'.
Col. Dame Kelly Holmes MBE, the British two-time Olympic Gold medallist and former BBC Sports Personality of the Year, will address guests at Ideagen's conference in Nottingham, UK, in November.
The former athlete – who became only the second woman in history to claim the 800m and 1500m titles in the same Games – will entertain guests with stories from her career, her stint in the British Army and her charity work through the Dame Kelly Holmes Trust.
Ben Dorks, Ideagen CEO, said: "Dame Kelly Holmes MBE is a fantastic addition to our Horizons conference this year and I am personally looking forward to hearing tales from her achievements from on and off the running track.
"Drawing on her time with the Army and her athletics career, I am sure that the importance of effective team building, dedication and sacrifice – as well as physical and mental wellbeing – will emerge as strong themes which many of our delegates can relate to.
"I am looking forward to welcoming her to this year's European Horizons."
Col. Dame Kelly will be joined at the conference by Claire Walsh, Head of Occupational Health & Wellbeing at BAE Systems Surface Ships, and Monty Halls (pictured below), the TV broadcaster, explorer and marine biologist.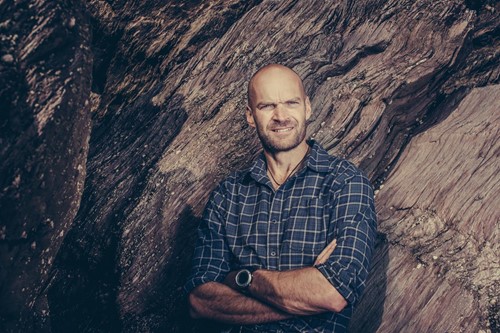 Mrs. Walsh is a Health and Safety Practitioner with over 20 years' experience working in diverse fields such as heavy and light engineering, local authority, the third sector, and a UK-wide organisation delivering investment, construction and maintenance services. Claire is the Head of Occupational Health and Wellbeing for BAE Systems (Naval Ships) and has responsibility for developing and implementing a world class health and wellbeing strategy for over 4000 employees.
Mr. Halls, nicknamed 'the New Cousteau' in testament to the late French explorer Jacques Cousteau, has led teams through some of the most demanding environments on land and at sea. His adventures include discovering prehistoric settlements amid great white sharks, avoiding the bullets of poachers, and photographing a dangerous and rare crocodile underwater for the first time.
'Ideagen Horizons' Europe is a two-day event that takes place annually in the historical city of Nottingham and caters for Ideagen's customer base across the UK and continental Europe.
This year's event – the company's third successive customer conference in Nottingham – will take place over two days between Tuesday, November 27th and Wednesday, November 28th and caters exclusively for Ideagen's Q-Pulse, Pentana Audit, Pentana Performance, Coruson and MKInsight users.