SMCR Directory: 2800 firms are called to comply or face the consequences
13 May 2021
Since the SMCR Directory deadline passed on 31 March, experts have warned that there will be fines and removals of permissions for non-compliant firms. Indeed, news has recently broken that the FCA has contacted 2800 companies, including a large number of investment and mortgage advice firms, with regard to incomplete or missing submissions.
Although firms have been given a second chance to provide the required data, turnaround times are tight (with reports of one-week windows). Business leaders have thus been urged to act with urgence and take SMCR seriously to avoid serious consequences.
The regulator publishes and manages the SMCR Directory of certified and assessed persons on the Financial Services Register. A relatively new regulation, SMCR was implemented in the wake of the 2008 financial crisis with the aim to make the Financial Services industry more transparent, accountable and better regulated. The SMCR regime enables consumers and professionals to verify the employment details, responsibilities and conduct history of key persons working in the Financial Services sector.
Expert bodies, such as the Association of Mortgage Intermediaries, warn that companies 'risk entering a pathway that could lead to having their regulatory permissions removed' if they do not comply.
SMCR FCA: Key dates/ deadlines after April 2021
From 20 April 2021, the FCA sent out email communications to the 2800 firms whose submissions lacked essential information concerning their directory of persons. The watchdog has apparently given them one week to supply the missing directory data.
If firms do not make the necessary submission in the given timeframe, they must contact the FCA and explain why they think that they are exempt from the submission.
According to the Financial Times, firms that do not take these mandatory actions will be passed to the FCA's late returns team. They will then be charged 'a £250 admin fee (pending all necessary further regulatory steps to ensure compliance) or, ultimately, removal of permissions.'
Who should be included in the SMCR directory?
all certified staff under the SMCR regime
non-Senior Management Function (SMF) Directors (including executives and non-executives)
sole traders or appointed representatives if they are working with clients and require a qualification to do so (required even if they are not certified staff).
Only individuals who have been certified by the firm should be included in the SMCR Directory.
What information will be provided by the SMCR directory?
Full name of the certified individual.
Employer details.
Details of PRA/FCA restrictions applying to a firm's regulated activities or permissions.
Individual Reference Number. If an individual does not have one, they will be given one after supplying their information.
Relevant role(s) held.
The start and end date of each role.
Types of business activities that the person is qualified for.
Workplace location(s) for customer-facing roles that require qualifications.
Customer engagement methods.
Memberships of relevant accredited bodies.
Regulatory sanctions/prohibitions.
Date that the information was last updated.
Further unique identifiers should also be supplied to the FCA: the individual's NI number, passport number (if the NI number is unavailable) and date of birth. Note that these will not be published on the public SMCR Directory.
How to submit information to the SMCR regime?
If you have received an email from the FCA regarding missing SMCR directory data, do not ignore it! Read the instructions carefully on how to create or amend your submission.
Firms can also submit their SMCR FCA data through Connect. You can log-in any time and amend/update the information held on Directory Persons.
If you have not received an email, but have a query about supplying information, contact the FCA.
Next steps:
For more information on the SMCR Directory and how to future proof your compliance activities, consult our essential guide to the Senior Managers and Certification Regime.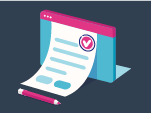 Your essential guide to the Senior Managers and Certification Regime
To support your organisation with the Senior Managers and Certification Regime we've created helpful resources to support you with the challenges of complying with this regulation.
Learn more
Related blog posts
Here are some more blog posts that you might be interested in.
26 February 2021
The SMCR Conduct Rules are a key element of the Senior Man...
Continue reading
22 June 2021