ISO 15189 software
Ensure and evidence quality and competence in medical laboratories with ISO 15189 software.
What is ISO 15189?
ISO 15189 is the international standard for medical laboratories, specifying the standards for quality and competence to ensure that everything comes together to facilitate accurate and effective diagnosis for every patient.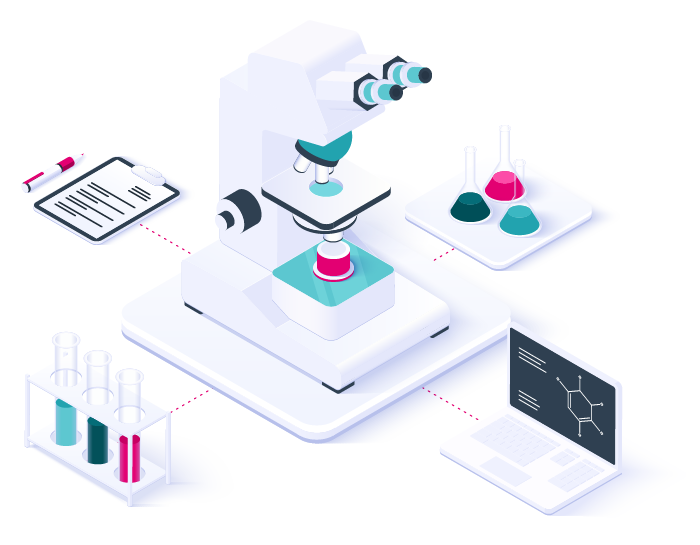 Accreditation
Why ISO 15189?
ISO 15189 has been highlighted by the government as a priority for medical laboratories to comply with to modernise laboratory practices. The standard is important as it upholds patient safety at its core, ensuring that these vital services are available when needed and produce results to a consistent, high standard.
Read Case Study
"The main benefit from the pack was the huge savings in time which would have been spent validating the system ourselves. We also saved on associated staffing costs that would have been incurred, which is often forgotten about."
Katy New, Pathology Quality Manager
Royal Wolverhampton NHS Trust
Spire Healthcare meet ISO 15189 with Q-Pulse
Learn about Spire Healthcare's experience with using our Q-Pulse product to manage quality and support their processes in order to meet ISO 15189, connecting their 22 different laboratories to work to the same standards.
Watch video
Benefits
The benefits of ISO 15189 software
Using software to manage the requirements of ISO 15189 allows for a more seamless way of working in place of manual, and paper-based processes. It gives you real-time access to all data and allows you to manage multiple activities from one place, saving time and effort.
Improve access to information
Release resources to help improve service quality and reliability.
Manage competency
Verify the competency of management and staff on a regular basis.
Demonstrate compliance
Give on demand proof to regulators of your compliance activities.
Modernise practices
Meet government initiatives to modernise laboratory working practices.
Improve accuracy
Better management of information leads to more consistent results.
Unlock continual improvement
Easily identify opportunities for improvement in the way things are done.
Features
The importance of ISO 15189 in laboratories
Our white paper examines the importance of ISO 15189 in the era of Covid-19 and how the right quality management system can improve patient care and diagnostics in line with the standard. 
Download white paper
See our software in action
Learn more about how our software can support your ISO 15189 compliance.