ISO compliance software
Prove the quality of your operations by meeting and maintaining key regulatory standards.

Ideagen's quality management software has helped us achieve accreditation across our 22 labs which has led to them now working to the same set of standard operating procedures.
Request a demo
Talk to a member of our friendly team to discuss your unique requirements.

I confirm that I have read and understood the Ideagen Privacy Policy. I consent to the personal data that I submit being processed by Ideagen, including consent to receive emails regarding Ideagen's products and services. I understand that I may unsubscribe at any time.
A single system for multiple industry standards
Meeting and maintaining necessary standards is crucial in ensuring that your business operates to its full potential. Our software manages, automates and centralises quality and compliance activities applicable to standards and regulations including ISO, AS, FDA, USDA, MHRA, GxP, ICH Q10, BRC and FSSC.
Meet your auditors' expectations
Your auditors have high expectations that can either make or break your business. Ensuring that you can prove your credentials are therefore vital to meet and maintain quality standards. Pull all your management system information into a single software system, share information and easily prove your compliance.
Implement our quality standard certification software
Impress your auditors
Demonstrate control and visibility within a single source of truth.
Maintain your reputation
Establish your business as trustworthy and quality-centric.
Unlock numerous standards
Follow industry specific standards to ensure peak business performance.
Prioritise auditing
Swiftly uncover risks and opportunities with integrated audit functionality.
Meet customer expectations
Attain accreditation and provide customers with high-quality products and services.
Outshine your competitors
Enhance your best practice procedures and set the standard.
Integrating ISO 9001 and ISO 27001 to enhance regulatory compliance
Read our whitepaper which looks at overcoming the challenges involved in extending your ISO 9001-certified QMS to include ISO 27001.
ISO toolkit resource
Meet the requirements of ISO 9001, 45001, 15189 and 27001 with our unique hubs and toolkits
ISO 9001

The internationally recognised standard for a quality management system.

ISO 45001

The international standard for occupational health and safety.

ISO 27001

The international system for managing information security
Customers using our solution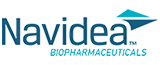 Case study
Spire Healthcare achieved ISO 15189 compliance across their 22 sites with Q-Pulse
Watch case study
Expand your Quality knowledge with featured resources
FAQ
What are ISO standards?
An ISO standard is essentially an internationally recognised way of doing something. It means that everyone follows the same set of guidelines no matter where they are based, resulting in a safer, more consistent end result. ISO is an abbreviation of the International Standards Organisation, an independent body made up of an extensive network of individuals who are experts in different areas.
What are the benefits of ISO standards?
Getting certification for ISO standards brings a number of benefits. Firstly, it gives you tried and tested methods for best practice in every aspect of business operations. The international nature of them means that the standard that you are operating at is universally recognised, making it easy for external parties to work with you.
What are the different types of ISO standards?
There are over 2,000 different ISO standards. Some are very specific while others are more general and serve as a framework to manage a variety of processes throughout the business. Some of the most popular standards include: ISO 9001: the standard for a quality management system, ISO 27001: a system for managing information security, ISO 45001: the occupational health and safety management standard.