Life sciences quality management software
Our life sciences quality management software provides assurance and confidence about the quality, safety and compliance of your processes and your products.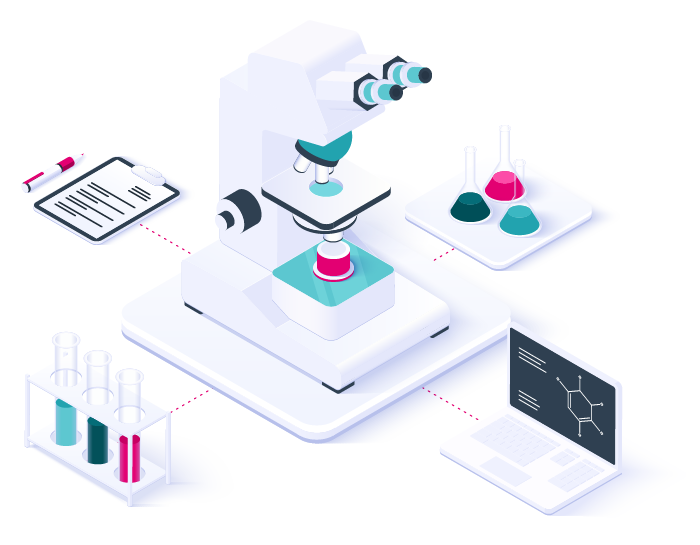 Ideagen's QMS solution for life sciences helps you to demonstrate high levels of quality and compliance with a number of international standards and regulations such as ISO, the FDA (including 21 CFR Part 11), US Department of Agriculture (USDA) and MHRA. Complying with these standards requires an effective life sciences QMS solution to help manage all the compliance needs across the entire organisation.
Transform operational processes to substantially decrease the time spent on compliance activities.
Identify and minimise issues
Understand where quality and compliance issues usually arise and take action to minimise disruption.
Strengthen brand name and reputation
Enhance reputation with customers, regulators, and certification bodies by providing evidence that correct actions have been taken and correct procedures followed.
Drive accountability throughout your organisation
Ensure employee accountability for actions that contribute to the effective and safe production of high-quality medical devices and products
Ensure continuity of compliance
Fully validated SaaS solution with dedicated validation support services to ensure ongoing maintained compliance.
Transform operational processes
Increase efficiency of processes to substantially decrease the time spent on compliance activities.
Ensure data integrity
Implement a risk-based quality management system that drives constant improvement in product and process reliability.
Our laboratory compliance software is trusted across many life sciences sectors
Blood and Biologics
Organisations worldwide use our QMS software to help ensure the collection, testing, processing, storage and distribution of blood is performed in a robust, quality-assured environment.
Biotechnology
Our biotech QMS solutions can help your company cost-effectively achieve and maintain compliance with the latest industry norms.
Medical Devices
Our medical device QMS software solutions support key business processes, ensuring quality, reliability and safety are achieved throughout a product's lifecycle.
Pharmaceutical
Our pharmaceutical quality management software solutions support both the review process and the management of critical documents.
Q-Pulse
Our quality management software helps life science organisations across the world successfully meet and maintain their regulatory requirements. Our laboratory compliance software solutions help to increase efficiency and productivity, reduce costs and gain valuable insight into how the compliance processes that take place across the organisation could be improved.
PleaseReview
An innovative collaborative document review, co-authoring and redaction solution. Used widely by Medical Writing, Regulatory, Clinical, Quality and other professionals within the Life Sciences sector, PleaseReview is proven to vastly improve the review of reports, submissions and publications whilst the redaction capabilities make complying with EMA Policy 70 requirements far easier.
Life science software validation
Offered by our partner, CompliancePath provides validation for our Q-Pulse and PleaseReview products, alongside validation for any other life sciences software.
Incident Management Software
A central focal point for the effective capture of information minimises the risk of data inaccuracy and avoids data duplication. Our Q-Pulse Mandatory Reporting System (MRS) takes CAPA and risk management to the next level by allowing you to conduct a risk assessment against any incident and then help to mitigate that risk by putting control measures in place.