Pharma industry trends for 2021
05 August 2021
In December 2020, Ideagen visited the Life Sciences Conference to hear industry leaders and experts predict pharma industry trends for the next year. Halfway through 2021, we've revisited those predictions and expectations to chart how the life science and healthcare world has changed this year – and how the future of pharma might take shape.
Let's dive into the pharmaceutical industry trends that have emerged, sharpened and compounded in 2021.
AI on the way
In 2020, Oonagh O'Shea of Accenture pointed to the emergence of so-called 'DARQ' technology as a game-changer for life science businesses.
The 'A' of 'DARQ', Artificial Intelligence, has emerged as the most significant of the 4 technologies, with the EU unveiling its draft AI Regulation in April 2021. Life science AI adoption has been increasing in speed for several years, accelerated in the past 12 months by the demands of the COVID-19 pandemic.
The protection of patient safety and fundamental personal rights from 'high-risk' AI systems is the Regulation's primary objective, with pharmaceutical technology the main target.
The EU's regulatory response to pharmaceutical tech reflects the growing importance of AI in the sector, and we can expect these 'high-risk' systems to expand in number even as regulatory scrutiny sharpens.
Good press
The response to the COVID-19 pandemic has boosted public perception of the pharma world to new heights. In 2019, pharma ranked behind tech firms and even behind the federal government in an American Gallup survey, dragged down by perceptions of greedy profiteering from public health.
But the undeniable effectiveness of the vaccines flowing from big hitters like Pfizer, AstraZeneca and Johnson & Johnson – all at no direct cost for vaccine recipients – has turned things around.
A March 2021 Data for Progress survey saw the pharmaceutical sector leapfrog both tech and government, with 75% approving of the pharmaceutical response to COVID-19 and the vaccine manufacturers enjoying more than 60% approval apiece.
With over 2 billion grateful people vaccinated against COVID-19 to date, what the pharma sector's newfound goodwill might mean for the future of the industry remains to be seen.
Data is king
The discovery, development and post-market surveillance of pharmaceuticals and medical devices now requires staggering – and ever-increasing – amounts of data.
From pharmacokinetics and trial data to ingredient information and quality benchmarks, life science organisations need to begin considering how to strengthen and streamline their data and information management processes to prepare for the increasing complexity of the sector in the coming year.
A growing number of organisations are turning to electronic systems in 2021 to help them manage the 'big data' tsunami. AI drug development platforms such as Pomicell and quality management software such as Q-Pulse Cloud offer life science organisations an unprecedented series of potent benefits, such as:
Cloud-based global standardisation
Access to real-time quality data to strengthen and speed up the route to market
Increased accountability and visibility of actions for more effective, compliant drug and medical device production
Stronger operational connection between labs, hospitals, clinics and offices
Simpler collation of data for submission to regulatory bodies like the FDA
Leveraging the latest technology will be a key differentiator between organisations that survive 2021 and those thriving into the new year.
A difficult year of healthcare ahead
The winding down of the worst ravages of the COVID-19 pandemic in highly vaccinated areas such as the UK signals the beginning, rather than the end, of a difficult period for healthcare organisations such as the NHS.
A massive backlog of non-COVID cases has gradually built since March 2020. 5 million Brits are currently on an NHS waiting list for the first time ever. And GP appointments dropped by around a third between March 2020 and March 2021, with potentially millions of undiagnosed and untreated maladies as a result.
Healthcare organisations should be prepared for an unprecedented volume of demand even as COVID-19 hospitalisations and deaths begin to be widely suppressed. Treatment delays, paused clinical trials and millions of expectant patients only increase the importance of driving faster, more controlled and quality-centric operations from pharmaceutical suppliers.
The challenges of the pandemic and changing market dynamics have also prompted pharma companies to explore more flexible production and quality improvement processes this year, including single-use technology, continuous manufacturing protocols and new bioreactor systems.
Diversification of supply chains and global operations has also materialised as a key development, as many life science organisations found themselves with hamstrung supply chains when China closed its borders to the world.
2020 and 2021 presented unprecedented issues for how global health is managed and maintained. The next few months represent a crucial opportunity and turning point for how the industry prepares for the future.
Decentralisation
Several attendees of last year's Life Sciences Conference noted the increased flexibility and variation of the sector, as clusters of complementary 'niche-buster' drugs from multiple sources gradually replace the older 'blockbuster' approach led by a handful of safe-bet bodies. This trend towards greater life science decentralisation and agility has continued across the board into 2021.
COVID-19 has made clear the dangers of overreliance on single operational areas, with multiple drug authorisations stalled by the inability to carry out regulatory audits and inspections due to local COVID rules.
So-called decentralised clinical trials (DCT), only used by a small number of pre-pandemic early adopters, have flourished in response. Quality and risk managers have been forced to scrutinise increasingly fragile supply chains and diversify sourcing and distribution. And the foray into 'digital health' has exploded by necessity, bringing novel innovations such as:
Disease containment/management apps, such as NHS Track & Trace
Mental health apps, from stress and anxiety management to suicide prevention
Digital health appointments with GPs and therapists
It seems increasingly likely that pharmaceutical operations will naturally interact and intersect with this digital revolution.
Conclusion
The line between the tech and pharma sectors grows increasingly blurred as the life science world continues to innovate and experiment into 2021. AI, digital health tools and fresh quality and data management technology offer exciting and powerful additions to how we manage and protect health, bolstered by a newfound public trust in big pharma.
At the same time, lingering challenges from the impact of COVID-19 are not going anywhere. Controlled change management, sharper quality and compliance processes and the careful leveraging of new technology stand out as the key hurdles and pharma industry trends for the next year.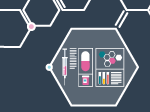 View our life science Covid resources
Find out more about how technology can support your organisation to navigate and embrace pharma industry trends.
View resources