Gearing up for the FDA's transition from CSV - CSA
In order to get ready for the transition from CSV - CSA, the FDA has recommended that life science companies start making plans now. Download our guide to learn how you can get your organization ready for this important change in regulatory approach.
We cover:
What to expect from Computer Software Assurance (CSA).
Its potential benefits for the life science industry.
A thorough comparison of the two approaches (CSV – CSA).
Expert tips on how to adapt to this industry-wide shift.
Driving into the future of digitalization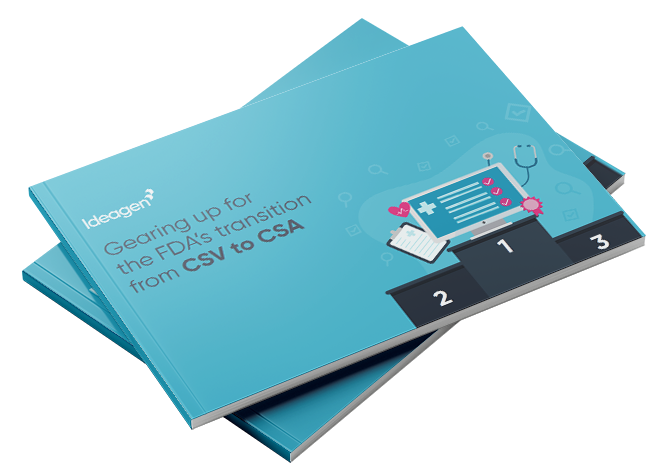 CSA as a modernizing force for life science
With the FDA's current regulatory approach (CSV), it is difficult for organizations to adapt new software because of the time-consuming and complex validation process. CSA aims to make it easier for the industry to embrace new and high-quality software.
In our guide, we discuss why this is the perfect time for your company to assess technology investment opportunities that could significantly increase your speed to market.
Download now
Opportunity for technology investment