Enterprise cloud-based safety software
Gain complete control, visibility and real-time reporting of your safety and operational risk landscape with Ideagen Coruson, our cloud-based safety software.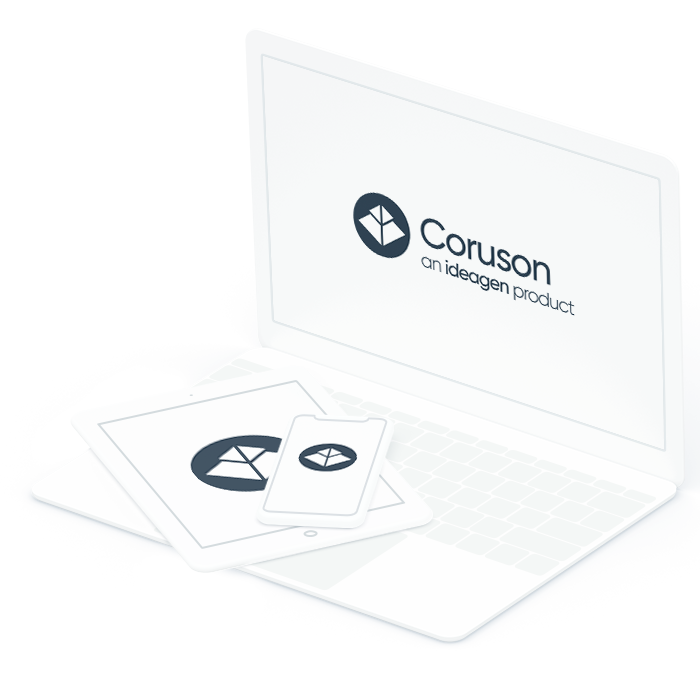 Overview
What is Ideagen Coruson?
Ideagen Coruson is an enterprise safety and risk management software application. Used by market leaders in the aviation and rail industries, it delivers powerful and integrated functionality to give you complete control of your operational risks.
Request a demo
Build a proactive and risk-aware quality culture
Made possible with quick and easy reporting from a single source of truth
Capture important data
Make your tech teams, engineers, conductors and cabin crew your eyes and ears. Smart forms enable you to gather the data that matters to you
Create and complete fully digitised audits
Uncovering risks, pinpointing improvement opportunities and acting on findings has never been easier
Assign and track actions to completion
From near-miss investigations to document updates and scheduled audits, you can stay in control
Distribute, categorise, acknowledge and revise documents
Coruson provides a single source of truth - from ground ops manuals to aircraft and rolling stock specifications and SOPs - to make this quicker and simpler
Safety and risk management on-the-go
Gain remote and mobile access via browser or native app
Personalised software
Coruson is configurable to your unique organisational processes and requirements
Benefits
Scalable, user-friendly, and functionally rich software
Improve your efficiency and productivity
Manage safety, incident reporting and risk
Comply with your standards and regulations
Safeguard your reputation and brand
Manage change and achieve your strategic objectives
Customer success stories
Trusted by market leaders
Read Case Study
"We are using Ideagen Coruson for both operational reporting & for occupational health & safety reporting. We have witnessed an increase in the reports being raised, which in turn increases & improves our levels of data & ultimately helps us become a better and safer organisation."
Dennis Hui, General Manager
HAECO

Read Case Study
"We had planned on using Ideagen Coruson to modernise our old-fashioned quality system – such as manage non-conformances, customer complaints, document management and supplier issues. What we found, was that the system was so user friendly and popular among staff that it slowly began being used for processes and procedures outwith our initial scope."
Rachel Burke, Global Quality Manager
Johnson Matthey
Features
How can our safety software support you?
Document control and policy management
Business process modelling and automation
Incident management and reporting including smart forms
Operational Risk Management (ORM) including bowtie visualisation
Performance monitoring, business intelligence, analysis and dashboards