Wendy Middleton
Sales Manager
A professional Sales Manager with more than 20 years sales and 16 years people management experience, across various sectors and industries. Wendy is a pragmatic and results orientated individual with strong leadership skills, proven people management experience, a successful record of accomplishment of developing individuals and team's performance, and significantly increasing morale. With a consistent record of accomplishment of exceeding sales targets through solid planning and execution, demonstrating uplift in team performance and swift, high impact on individual performances. Proven success in leading teams over large and diverse regions with a focus on KPI control and delivery against revenue and profitability objectives.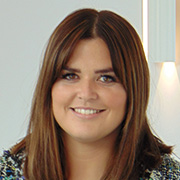 Anna Holland
Senior Sales Consultant
With over eight years new business sales experience, Anna specialises in supporting financial services businesses to implement RegTech solutions to meet regulatory requirements.
Responsible for forging successful partnerships with organisations within the UK and beyond as part of the Pentana Compliance team with a core focus on streamlining SMCR and T&C processes to raise standards and boost productivity while protecting against the risks of non-compliance.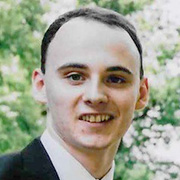 Joe Giles
Sales Consultant
Joe Giles is a Sales Consultant within the Pentana Compliance team, working specifically with financial services firms to support SM&CR and T&C regulatory requirements.  
Joe works with a number of Ideagen's key customers ranging from top tier banks, insurers and investment management firms, as well as new customers who are at the start of their journey looking to implement a systematic approach to SM&CR and T&C.
Anjuli Henderson
Sales Consultant
Anjuli has worked at Ideagen for over three years and came in via the graduate scheme. She joined the Pentana Compliance team as a Sales Consultant in January, managing half of the Redland accounts as well as onboarding new customers looking for SM&CR and T&C software solutions.
White Paper
Why SM&CR and effective risk management is paramount
Download our free white paper which discusses the recent FCA's Dear CEO' letters which outlined the FA's concerns around poor culture and conduct.
Download White Paper
Downloads
Free Resources
Get free access to the Pentana Compliance product brochure, 'FCA Directory Persons Data' flyer and the 'Culture and Conduct: Why SM&CR and effective risk management is paramount' white paper.
Schedule A Custom Demo