Document management software
Easily and efficiently store, organise, and control all your business information.
Request a demo
Talk to a member of our friendly team to discuss your unique requirements.

With quick and easy access to SOPs, staff no longer have to hunt around the department for documents or information.
Store all your documents within a central location
Ideagen offers document management software that allows you to store all your documents including SOPs, contracts and policies within a central location. This allows for workflow approval, distribution, and scheduled changes.
Provide accessibility to the appropriate members of staff and ensure that key information is up to date and in line with key compliance requirements.
Underpin your quality standards
Ideagen clients attain and maintain ISO and other recognised standards easily and efficiently, ensuring procedures are always followed and auditors are consistently satisfied.
Implement our document management software
Easily access your documents
Store SOPs, contracts and policies in a secure, centralised location.
Assign permission control
Assign documents to people, groups, roles or teams.
Review and approve workflows
Implement compliant, controlled processes with automatic system workflows.
Manage lifecycles
Show complete control with full audit trails of document lifecycles to assure inspectors.
Save valuable time
Fast access, completion, approvals and archiving.
Related products
Ideagen Q-Pulse QMS

Connect your business and embed unshakeable quality with our powerful quality management software.
Prepare and Align: System Readiness for ISO 9001:2015
Read our whitepaper to find out how our document management software can help you comply with standards such as ISO 9001:2015.
Customers using our solution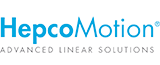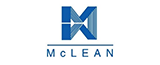 Case study
Bahrain Airport Services (BAS) achieve controlled document management & a 30% increase in productivity
Read case study
Case study
X-Ray Medical Imaging achieves ISAS accreditation with Q-Pulse at Royal Devon and Exeter
Read case study
Expand your Quality knowledge with featured resources
FAQs
What is document management system (EDMS)?
What are the types of document management systems?
5 types of document management systems include:
What are the benefits of a document management software?
The benefits of using dedicated document management software include: