Document redaction software
Protect sensitive data and work as a team with our document redaction software. 
How will a document redaction tool benefit my business?
Redaction software is critical to protecting your business. It ensures that confidential or sensitive information is obscured before you publish to a wider audience.
Our automated redaction software helps you shield data more easily and with faster processes. By automatically tracking and reporting all redaction activity, it ensures companies meet their legal requirements every time.
Improve security and confidentiality
Be confident that sensitive personal and commercial data is hidden.
Minimise legal and commercial risks
Cut the risk of legal action or competitors seeing vital information.
Streamline the document redaction process
Work faster and track redactions more easily with one centralised system.
Get more business oversight
Be confident that all parts of the business are aligned to best practice.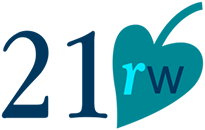 Read Case Study
"I've used PleaseReview for ten years to validate the compliance and quality of proposals and there is nothing on the market like it. I definitely cannot imagine supporting federal pursuits without it."
Carrie Ratcliffe , Managing Director
21RW
See our software in action
Learn more about how our software can help with document redaction.