Bid and Proposal Management
Simplify your proposal creation process and produce business winning documents more quickly with a secure, web-based and easy to use document review and co-authoring solution.
Business Benefits
The proposal document is a critical part of winning new business and the quality, consistency and on-time delivery of these documents is fundamental to success. For organisations and teams working on complex proposals, the creation and review process can be extremely challenging and very time-consuming.
Ideagen's bid and proposal management software solution provides a simple, easy to use and incredibly powerful solution to these problems, helping your team work together efficiently and returning the focus to producing content that wins business.
Join other organisations using our document collaboration solution
"I've used PleaseReview for ten years to validate the compliance and quality of proposals and there is nothing on the market like it. I definitely cannot imagine supporting federal pursuits without PleaseReview."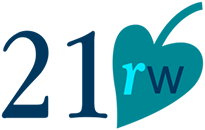 Critical Capabilities
Ideagen's market-leading document collaboration software provides your team with a competitive advantage and helps save time and money.
Keep total control of the proposal creation and review process, receive contributions easily, improve contributor focus and never worry about consolidation or formatting again. Work with your team, in real-time, on a single version of the document wherever you are in the world.