Coronavirus advice for employers: your guide for returning to work
Our 4-step guide provides crucial, targeted coronavirus advice for employers. Be prepared for your staff returning to work and discover the actions you can take to create a COVID-safe working environment, communicate effectively with staff, ensure equipment is safe to use, and manage risks.
Select your industry from the drop-down list to receive your bespoke return-to-work guide.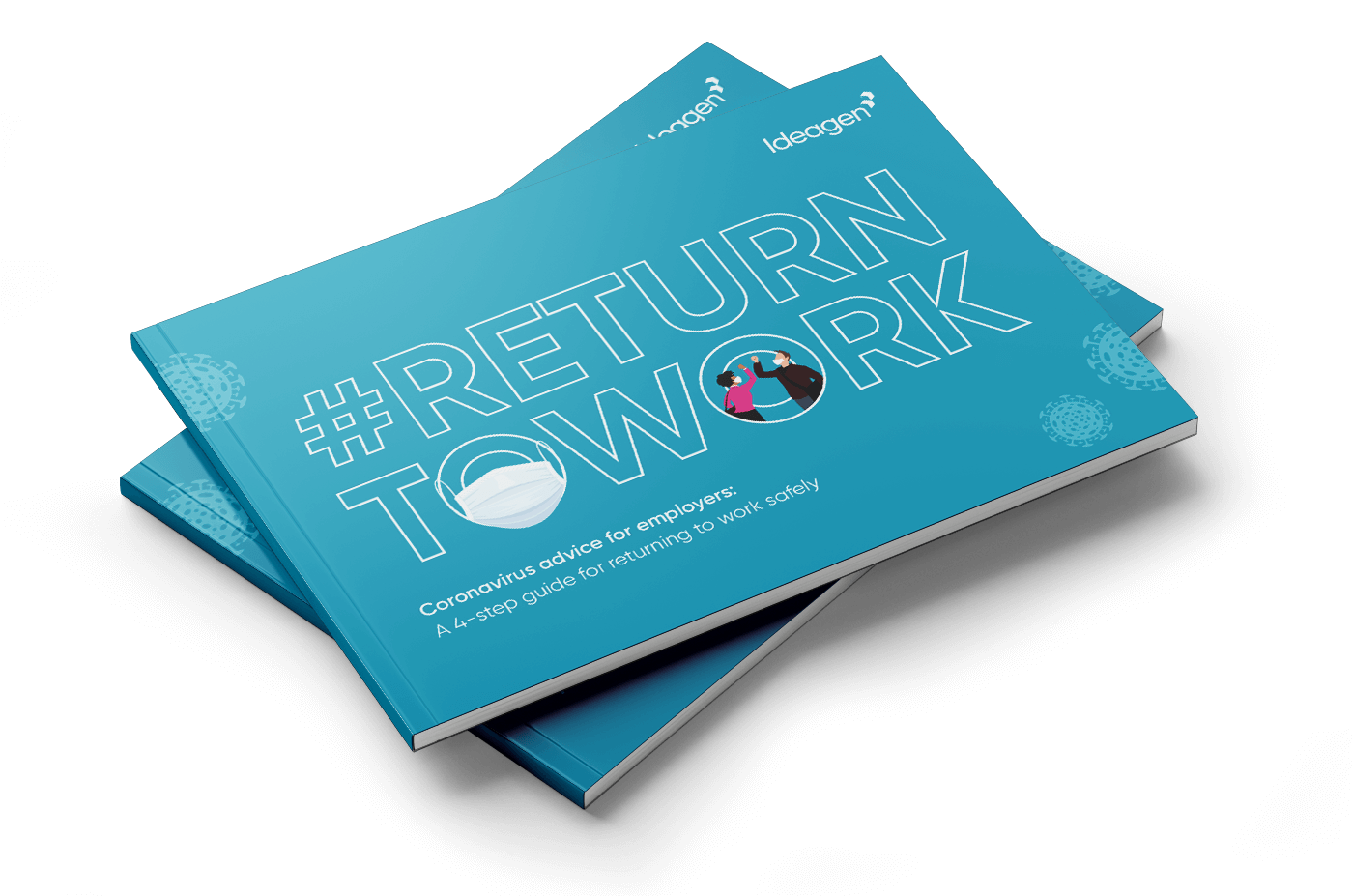 Return to work safely with our practical guide
The UK government has announced that employees will soon return to the workplace as far as it is safe to do so. This guide provides comprehensive advice on how to re-open your workplace safely and support your staff as we adjust to this 'new normal'. Keep your staff informed, protected and healthy, and discover how technology can support you with health and safety management and training.
Download the guide
Make your workplace COVID-safe
Learn what precautions you will need to take to keep staff protected
Communicate clearly with staff
Guidance on keeping staff informed and involved in establishing ways of working safely
Ensure equipment is safe
A close look at the checks you can carry out to ensure equipment is safe to use
Manage ongoing risk
How you can help protect business continuity amid COVID-19, and for the future
How technology can help
Insight into the ways software can support your health and safety obligations