HSE solutions for transport & logistics
Encourage a safety culture with complete oversight of incidents and corrective & preventative actions. Simplify adherence to compliance obligations.

Within two months of implementing Q-Pulse the Safety Team were able to identify areas of the business that were not adequately resourced or where further training or support was required.
Request a call-back
Find out more about how our software can help within the transport & logistics industry.

I confirm that I have read and understood the Ideagen Privacy Policy. I consent to the personal data that I submit being processed by Ideagen, including consent to receive emails regarding Ideagen's products and services. I understand that I may unsubscribe at any time.
Gain total oversight
Our HSE software contributes towards making the global transport and logistics sector safer for operators, customers and the supply chain. Our market leading solution enhances operational safety performance and efficiency throughout the transportation industry. Discover the software's key features and how it can benefit your business.
Centralised safety reporting system
Centralised oversights to encourage safety and improve operational performance.
Regulatory compliance
Integration and direct reporting to external bodies such as RSSB.
Data accuracy
Increased data accuracy allows for better decision making and improved operational efficiency.
Accessible document control
Easily accessible document control for all policies and procedures.
Geo-tagging capability
Enhance safety with geo-tagging and photographic of incidents and robust reporting.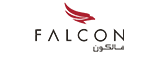 Case study
Falcon Aviation Services (FAS) effectively manage safety, security and risk
Read case study
Additional reading
Driving safety leadership in the rail industry
The positive impact of technology in rail.
Find out more
Safety culture: what is it and where is it going?
A comprehensive look into safety culture.
Download now
Q-Pulse helps Luxembourg Air Rescue increase productivity and ensure safety
Find out how LAR maintain compliance and the highest standards of quality.
Read now