The essential guidebook to better medical writing
Using technology to collaborate successfully on document reviews
The documents you work on are complex. And when the writing and review process involves multiple people, things can get messy. This guidebook to better medical writing reveals how to whip your document authoring and review cycles into shape.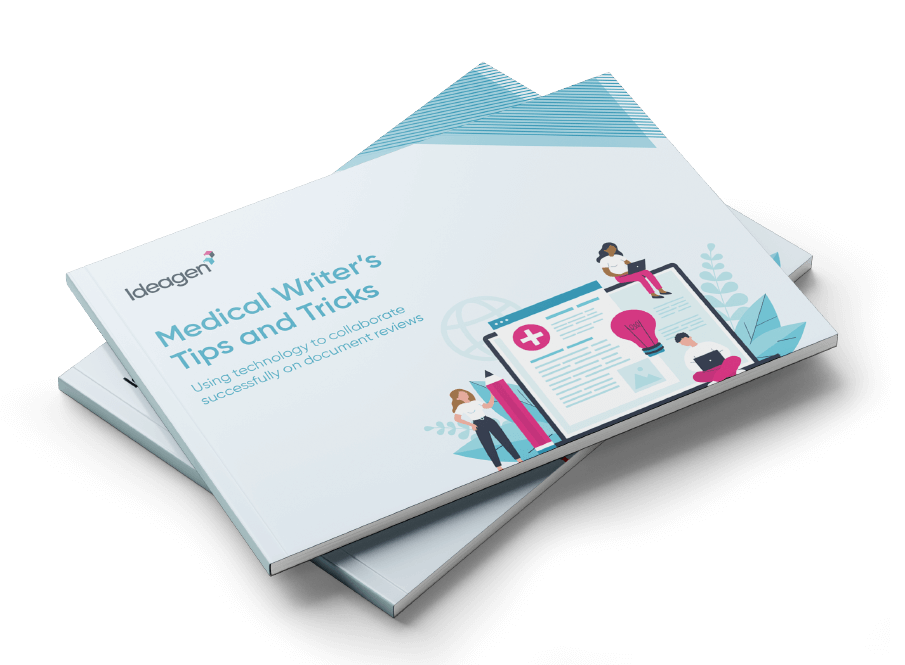 Feeling frustrated by inefficient processes?
You're not alone. Many medical writers waste valuable time and energy because of inefficient and clunky processes.
In this guidebook, we explain how you can complete document reviews faster and with fewer hiccups along the way. By the end, you'll know how to streamline your processes so that you can focus on making your medical writing the best it can be. 
Download now
Common challenges when collaborating on reviews
We outline the top issues medical writers face, so you can reflect on your own processes.
The power of modern technology
Could upgrading your systems help you manage the document review cycle better?
Improve your relationship with collaborators
Disputes are common when multiple colleagues are reviewing a document. We explain how to resolve conflicts.
Tips for promoting a culture of accountability
Find out how to make reviewers take responsibility for the changes they make to a document.
Tech-savvy tricks to master Microsoft Word
Are you using Microsoft Word to its full potential?
Insight from professional medical writers
We ask professional medical writers how they save time on their document reviews, so that you can do the same.