Aerospace & Defence Quality Solutions
Enhance your business processes and supply chain to meet the expectations of both customers and regulators.
Request a demo
Find out more about how our software can help within the aerospace & defence industry.
By entering my email address above, I consent to receiving electronic messages from Ideagen regarding information about their products and services. I understand that I may unsubscribe at any time.

Q-Pulse made the requirements much easier to meet as it tracks key information such as the changes we made and saved
Enhance quality assurance
With our fully validated aerospace QMS software, you can streamline your production processes and simplify compliance. Adhere to key quality control processes such as APQP, PPAP and FAIR and document evidence of meeting customer product specifications.
Ensure the successful end-to-end management of your products in the supply chain and unlock visibility of your entire quality landscape.
Related solutions
Document management

Organise contracts, product specifications and SLAs in a central location.

Corrective actions

Avoid disruptions to your supply chain by making informed decisions.

Supplier Management

Manage supplier lists, score cards and quality performance.

Standard certification

Maintain quality by meeting key ISO and AS standards.

Quality management

Gain full visibility of your business to make informed decisions.
Customers using our solution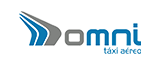 Additional resources for aerospace and defence
The importance of APQP processes when measuring your KPIs
In this free webinar, industry expert Steven Allison outlines the crucial importance of APQP processes when measuring KPIs.
Watch now