Collaboration for Aerospace and Defence
Propel and secure your document collaboration when co-authoring and reviewing sensitive information with widespread teams and industry contractors.

Now stakeholders can work on the same document simultaneously which increases productivity and saves time.
Request a demo
Find out more about how our software can help within the aerospace and defence industry.

I confirm that I have read and understood the Ideagen Privacy Policy. I consent to the personal data that I submit being processed by Ideagen, including consent to receive emails regarding Ideagen's products and services. I understand that I may unsubscribe at any time.
Save time on critical documents
A significant challenge facing Aerospace and Defence organisations is facilitating collaboration across geographically dispersed teams and complying with regulations.
Producing documents in this industry can require a lot of resource and take a number of weeks to complete. These include areas like intelligence, operations, logistics and planning, plus many more.
How collaboration software benefits the Aerospace and Defence industry
Ideagen Collaboration helps you to streamline and effectively co-author, review and redact information in real-time. It offers you the ability to produce consistent, quality documentation at a faster pace, reducing the time, money and effort that is typically required. 
Remove bottlenecks and experience increased productivity, improved transparency and a comprehensive audit report of all actions taken.
Related solutions
Document Co-authoring and Review

Gain full visibility of your business and make informed decisions.

Bids and Proposals

Save time on business winning documents.

Redaction

Document redaction software.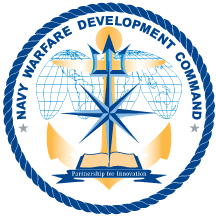 Case study
NWDC (Navy Warfare Development Command) saves time on reviewing documents
Read case study