Ideagen's Redland Business Solutions is Recognised at Top Compliance Awards for 4th year Running
Friday, November 29, 2019
Redland's 'Insight' was named as the best fintech/regtech solution for regulatory compliance
Redland Business Solutions, an Ideagen company, has been recognised at a prominent compliance awards ceremony for the 4th year running.
The company, acquired by Ideagen in June this year, picked up the coveted Best Reg Tech Firm – Regulatory Compliance Award for its 'Insight' software.
The Redland team received the award at the Compliance Register Platinum Awards in London on Thursday, November 28th.
The event recognises firms and their software and services for "exemplary service to compliance and regulation'.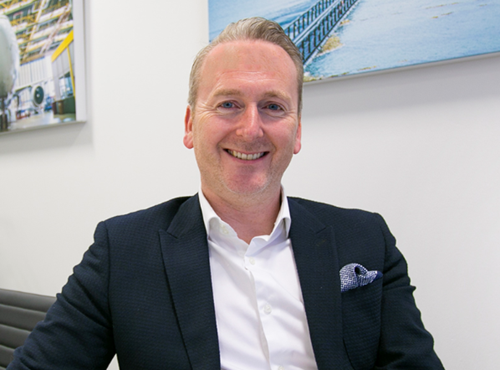 Ben Dorks, Ideagen's CEO (pictured above), said: "I am absolutely delighted on behalf of the Redland business to win this award. Redland is a fantastic business, with a fantastic product and team behind it, and this award is a testament to that. It is thoroughly well deserved."
He added: "Congratulations to the whole Redland team for this success and also to their success throughout the last 12 months."
The Compliance Register Platinum Awards has been a feature in the financial services, regulatory compliance and technology scene for more than 16 years having first been held in 2004.
This year's event was held in the Park Plaza, Riverbank, in London, and as well as recognising the top firms in the industry, delegates also raised thousands for charity.
Colin Smith, Head of Audit and Risk at Ideagen, said: "This is a fantastic achievement for the Redland team and yet another great accomplishment for the Redland business as a whole this year.
"These awards rely on independent third parties such as clients, members of the public and fellow professionals so to be nominated – never mind being named as a winner – is a great honour in itself."
Carl Redfern, Compliance Director at Redland, added: "We are absolutely delighted with this award. The success of the business is a real team effort and so to be recognised for that work with awards such as this one is a fantastic feeling. A great result for the Redland team and one that we are very proud of."
Redland Business Solutions was acquired by Ideagen in June this year and counts FTSE 100 and Fortune 500 companies amongst its client base including Standard Life Aberdeen, Santander, Investec, Hargreaves Lansdown and Rathbones.
It's software, 'Insight', provides banks, investment managers, asset managers and insurance companies with solutions that underpin the Senior Managers & Certification Regime (SM&CR) and individual employee competency.
Redland's success at the Compliance Register Platinum Awards comes just days after the business was also named among the world's most innovative firms transforming compliance, risk management and cybersecurity in financial services.